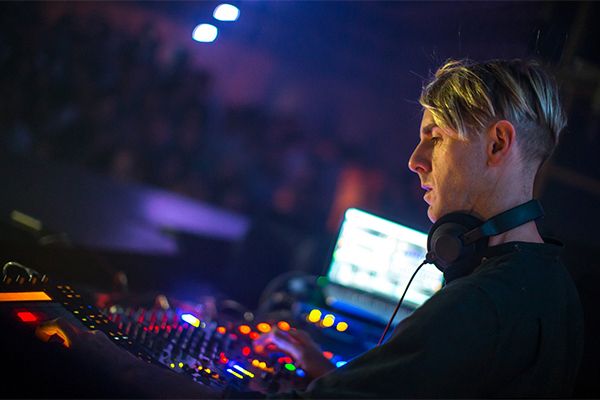 25 years ago, DJ and producer, Richie Hawtin, decided to postpone his education in order to focus on a career in music. At the time, electronic music was still struggling through its infancy and Richie understood the risk making such an investment included. This May, Hawtin returned to school, but not to sit in a classroom. He reveived an honorary PhD from the UK's University of Huddersfield. The school's chancellor, and celebrity actor, Sir Patrick Stewart, was photoed awarding Hawtin his diploma (below).
The legendary producer took to social media, showing his thanks to the University, and to the industry as a whole. Part of his statement contained some powerful language connecting the relationship between technology and "technology-based music."
Techno has certainly come along way and as I reflect on all that has transpired I find myself still very much fascinated by the futuristic sounds of the genre and its symbiotic relationship with the technological innovations that continue to unlock our creativity.

At its core TECHNOlogy based music is driven by the constant innovation and development of technology. It is my belief that this is what will forever keep us all feeling challenged and excited for what lies just around the corner.
Read Richie Hawtin's full Facebook statement below.