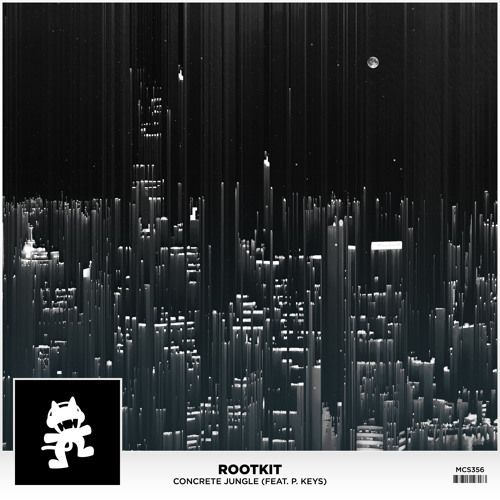 Rootkit – Concrete Jungle (feat. P.Keys)
The only continuity between the vast catalogue of Monstercat's releases is that they all push the boundaries, and by only signing the most cutting edge artists they have quickly risen to one of the most prominent labels in the game. Their latest release comes from a newly signed artist by the name of Rootkit, entitled, 'Concrete Jungle'.
Blending elements from both hip-hop and house music, 'Concrete Jungle' creates a unique tandem that is as aggressive as it is groovy. Using the pounding vocals of P. Keys to chant over the top of the bouncing low end, the top line acts as the perfect connections between the different sections of the track. These vocals act as the center point for the front half of the song, as the instrumental slowly swells behind them. Once the drop kicks in, the full stereo bass line smashes across and delivers all the energy you need. An interesting arrangement comes next as the track breaks into a more ambient house second break, while the kick continues to punch away to keep the energy at peak levels throughout.
Check out the tune below, and let us know what you think of Rootkit's latest powerhouse tune.