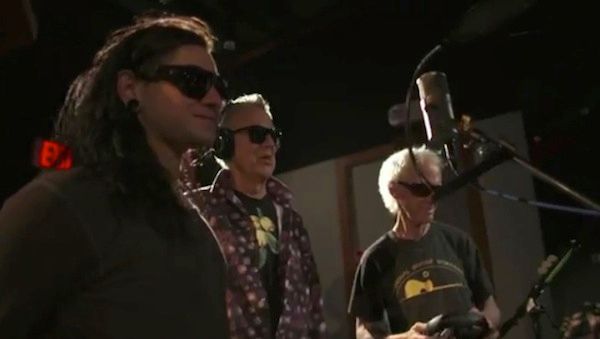 Last night, stories broke that artists who collaborated with The Doors would be banned from the BBC due to copyright issues in the UK. Raising things to a fever pitch, some blogs announced that Skrillex would be banned from the radio station. That sounded insane and extreme, but a quick read of the actual rule in question shows that it was much more minor than others lead you to believe.
The rule in question boils down to material from The Doors, Journey, Neil Young and Bonnie Raitt. These artists have all pulled out of a copyright agreement called the MCPS, which governs what the BBC can play. The actual rules are as follows:
You can NOT use tracks by these composers on the radio and/or online.
You can NOT use tracks by these composers whether they are originals or covers.
You can NOT use the lyrics.
You can NOT put performances using these compositions on line.
You can NOT use tracks which include samples of these compositions e.g. Tracks by Skrillex/Chase & Status
You can NOT use clips which include any compositions by these composers
Now, how on earth did this rule lead to some blogs declaring Skrillex had been banned from the BBC (besides clickbaiting)? Well, Skrillex collaborated with surviving members of The Doors on his track 'Breakin' A Sweat'. Under the rule, this track would not be playable and neither would Zedd's remix. However, that is literally the only Skrillex track that would be impacted. Rest assured, dance music and Skrillex are safe on the BBC.