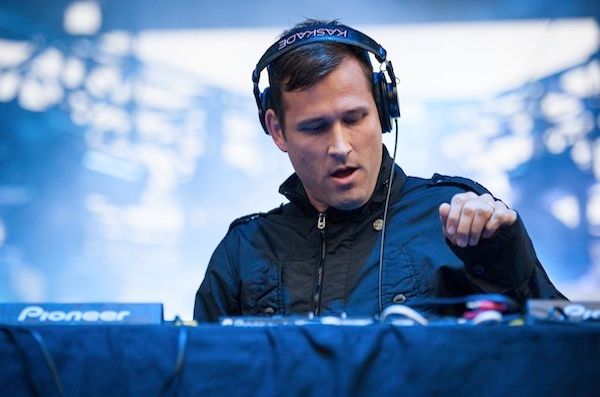 It's been a huge year for Kaskade (Ryan Raddon), whose PR team spent the better part of the first half of 2015 issuing exciting announcements about the Grammy-nominated DJ's career. First it was his major label signing to Warner Bros Music, then it was his multi-year residency at Las Vegas' XS and Encore Beach Club (which recently underwent a $10 million renovation).
Now Kaskade is offering fans a chance to join him in both exciting ventures with a new promo: If you purchase a ticket to one of his upcoming residency dates in Vegas, you will automatically receive a digital download of his first major label release on its street date. He has been dropping tracks off the album in his live sets, premiering 'Never Sleep Alone' earlier this year at Coachella and 'Disarm You' at Electric Daisy Carnival. 'Never Sleep Alone' has since seen more than 10 million streams and the rip the DJ uploaded of 'Disarm You' less than two weeks ago has received more than 100,000 hits on Soundcloud.
The qualifying dates fall in August and September, and fans will receive an email from kaskade@e.wbr.com on the album's release date containing redemption instructions. Check out the dates below, and buy tickets here.
Residency Dates
Aug 1 XS, Las Vegas
Aug 2 Encore Beach Club, Las Vegas
Aug 7 XS, Las Vegas
Aug 8 Encore Beach Club, Las Vegas
Aug 14 XS, Las Vegas
Aug 15 Encore Beach Club, Las Vegas
Aug 21 XS, Las Vegas
Aug 22 Encore Beach Club, Las Vegas
Aug 29 XS, Las Vegas
Aug 30 Encore Beach Club, Las Vegas
Sept 5 XS, Las Vegas
Sept 6 Encore Beach Club, Las Vegas