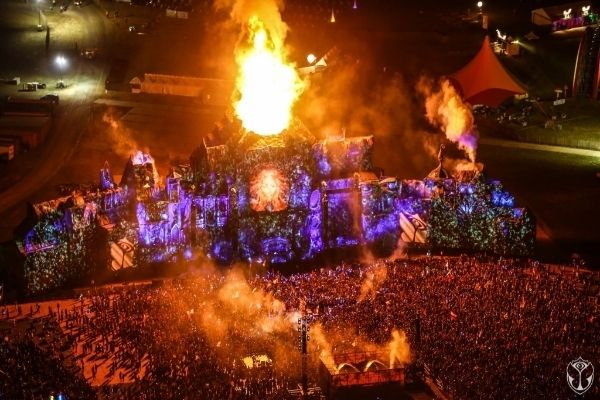 Music is very unstable entity. Trends come and go like the seasons, but the ones that can adapt and change are the ones the see their lifespans multiply. Dance music is a very big umbrella with many sub-genres evolving into sizes that could live on for years in the commercial mainstream.
Right now, the dance music landscape is growing at an exponential rate and not only do artists and record labels have to adapt, but with the increase in live events and festivals, they need to adapt at the same rate. Festival lineups have diversified since big room house exploded the EDM movement in America, and Tomorrowland stood as one of the world's most desired events. When it moved over to America with TomorrowWorld, the Atlanta-based festival spiked in popularity much faster than any other festival because of its international stature due to its mother festival.
Although it had a helping hand, TomorrowWorld must still represent the tastes of the American market to survive just like any other festival. Its meteoric rise in popularity and current stature amongst the top tier of festivals like Ultra and Lollapalooza was not due to luck. It was because TomorrowWorld mirrors the evolution of dance music and continually adapts to trends.
The 2015 lineup has been announced in full and this year may not only be TomorrowWorld's most impressive year yet, but also its most diverse. From headliners down to the undercard, we can already see that TomorrowWorld looks beyond commercial appeal but into the sub-cultures of dance music. Underground, the bass movement, the tropical movement, live performances, and so much more have spawned followings in the American market of substantial sizes.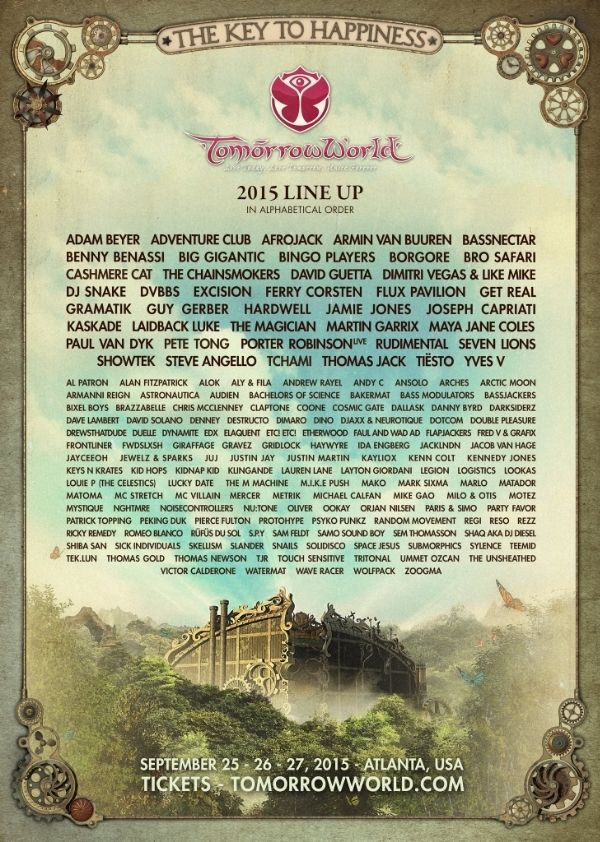 To pick a couple examples, we will look at
Thomas Jack
's tropical house stage, the
L!VE stage
, and the
Future Classic
stage. Let's attack Thomas Jack's stage first. Tropical house may have had one of the swiftest rises in popularity of any genre. Last year, it was so new to the dance music community when an Australian named Thomas Jack and Norwegian named
Kygo
introduced the melodious, sun-soaked sounds to the world. Now a year later, Thomas Jack has earned an endorsement from
Pete Tong
and curates the new wave of tropical talent that will be blowing up in the following months. Giving him his own stage at this year's TomorrowWorld, the festival looks to feed the genre hunger and make their mark for being one of the first festival's with an all-tropical stage.
Next, we have the L!VE stage. Live electronic performers have been steadily rising in recent times. Porter has his Worlds show, Rudimental was one of the first, and Big Gigantic pioneered live jazz-dance music. With all of these huge names adopting the live setup as opposed to the typical DJ set, festivals are now creating stages for them to perform. TomorrowWorld will have their first live performance stage ever this year with Terminal West Presents L!VE, and this marks yet another example of TomorrowWorld's mirror of dance music.
Lastly, the Future Classic stage has yet to announce any of its lineup but the fact that an Australian label made the trip to TomorrowWorld says something. The Australian scene has become one of the most innovative and refreshing scenes for dance music, and Future Classic is a home for many who have pioneered and cultivated it. Flume's future bass sound has gone viral, Chet Faker is an indie sensation, Ta-ku is a prime example of music's boundary-less nature. We don't know who will be there, but we do know that TomorrowWorld is looking all over the world for the next big thing.
All in all, these three example only scratch the surface of how TomorrowWorld mirrors the evolution of dance music. Its success demonstrates exactly why it is one of the most highly regarded festivals in the world, and it has only been in existence for 3 years. Don't sleep on it, just head down to Chattahoochee Hills, Georgia, this September for TomorrowWorld 2015.