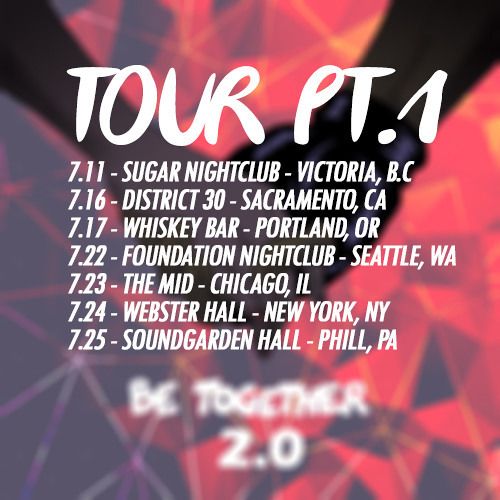 Vanic x Major Lazer x WildBelle – Be Together
It seems like every artist is remixing Major Lazer these days. While seemingly everybody redid 'Lean On,' Major Lazer's album 'Peace Is The Mission' is the new trendy project to tackle. 'Be Together' is the first track off the album, and Vanic just made it his mission to remake it. The talented artist has experience with remixing hit tracks, delivering standout versions of 'Skinny Love' and 'West Coast.' Both showcased his melodic dubstep prowess, which has guided his career to impressive heights. He has since shifted his style towards more future bass, while still retaining his knack for powerful bass and beautiful melodies.
Vanic completely flips 'Be Together' on its head, opting for a more calm and relaxed pace. Vanic's impeccable production gives the track an ambient and serene feel, leaving the listener in a peaceful environment. Vanic then injects the track with a beautiful future bass explosion that manages to flow smoothly and seamlessly. His paradoxical ability to make the drop catch your attention while flowing naturally is what makes Vanic so unique. While there is no release date announced yet, you can check out the track in full below.