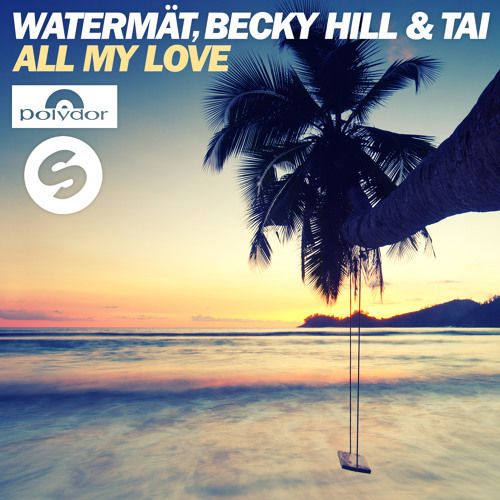 Watermät, Becky Hill & TAI – All My Love
Spinnin' Records has become a staple for the electronic music world as of late – specifically in the Deep House world. With a massive collaboration between Watermät, Becky Hill & TAI, these relatively new artists show how to do modernized deep house the right way. From these talented French, German and UK artists with a feature on BBC  radio already, and it will probably be featured on many more radio stations in the UK in the near future, keep an eye out.
Beginning with a tropical-style beat, a lively set of pianos takes shape while amazing vocals from Becky Hill resound above. As the track segues to the breakdown, the vocals keep the energy high building to the first bass line. Focusing more on substance and acoustics, the track moves away from traditional style of buildups to keep a a steady energy throughout. Further in, a phased lead fits perfectly with the feel of the track building to the second bass line while the alluring vocals continue to provide the main element of energy for the track. A release date has not yet been set for the track but it may be released in the near future.