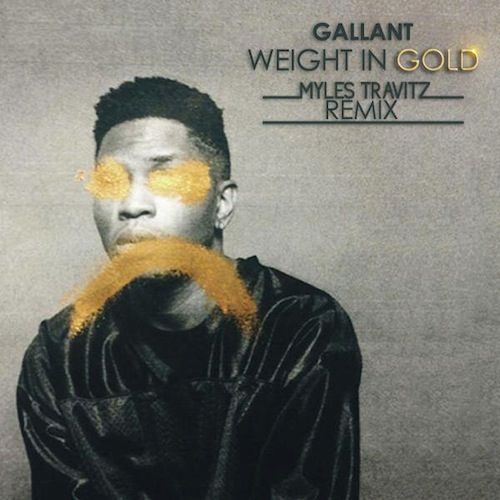 Gallant – Weight In Gold (Myles Travitz Remix)
Gallant's 'Weight In Gold' has been on fire since its release earlier this month. Gallant had sold out shows in New York City and his hometown of Los Angeles and even had his track premiered on Zane Lowe's Beats Radio 1/Apple Music show. The R&B jam has caught the eyes of many, including an up and coming producer out of Cary, North Carolina, Myles Travitz.
Myles recently graduated from East Carolina University with a degree in music composition and has received some massive support from the likes of Diplo, Crywolf, and Le Castle Vania. After Myles heard the Gallant track, he decided to create his own rendition of the R&B production.
Gallant – Weight In Gold (Myles Travitz Remix) | Free Download 

He states:
When I heard the original, I was blown away by its absolute raw emotion and knew that I wanted to do something with it. At the time of making my remix, I was couch surfing across Los Angeles with just my laptop and pure inspiration fueled by the city. It was my first time ever being there and the doubleedged sword of endless hustle as well as the serene environment played heavily into the verse and chorus sections.
When Myles got the opportunity to remix the track, he worked night and day to finally reveal his take. He incorporates some pulsating basslines and elaborate vocal seams to the already soulful and eargasmic tune. If you thought the original was dope, you have to take a listen to this 'Weight In Gold' remix.