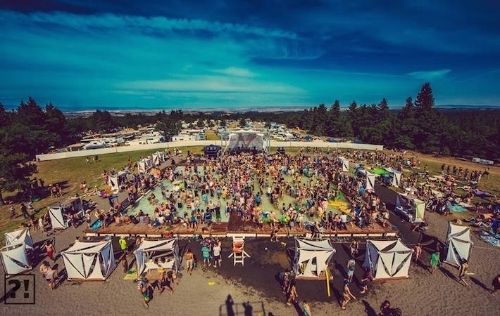 Hosted just over an hour outside of Portland, Oregon at the Wolf Run Ranch, 'What The Festival' finds its roots in the hearts of Burning Man veterans. An arts and music festival like you have never seen, this up-and-coming festival is just starting to gain widespread traction for its heavy emphasis on the arts themselves. With a handful of stages scattered across the venues and even more interactive art installations than you could count, What The Festival should be on your bucket list for the 2016 festival season.
With a star studded lineup, including Odesza, Griz and Big Gigantic, the music alone was enough to attract a multitude of fans. While these acts were all concentrated to evening sets at the festivals lavish main stage, festival goers the opportunity to cool off in one of the largest above ground pool parties in the Northwest. Music would often kick off around eleven in the morning at the pool stage, and go until six or seven. Splashing around in the cool water and sand while getting down to the likes of Wave Racer, Lane 8, and Ambassadeurs is something we are not soon to forget.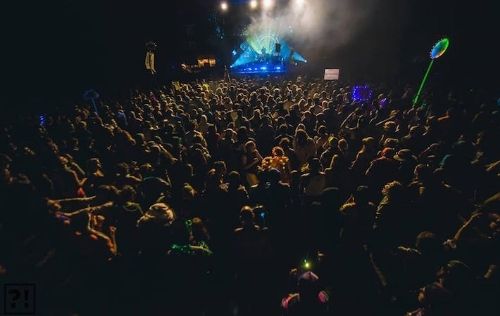 And for the some of us that can't rage from late morning until the wee hours of the night, What The Festival's venue was jam packed with activities apart from just DJ's and live acts. What they had dubbed, "The Illuminated Forrest," was a living world of forested artwork. LED lit artwork looked cool and inviting during the sunlit hours, but once the MainStage acts closed down at night revelers were more often than not seen wandering around a forrest that was alive with light. Between a massive light up clamshell to sit in or interactive unicorns, one could walk through that forrest a hundred times and still find something new on the hundred and first.
'What The Festival' also hosted countless different classes during the morning and afternoon hours to help festival attendees recoup from last night's parties and center themselves for the next day of raging. Classes ranged from intense yoga sessions all the way to a twerking 101. Having never seen activities such as this offered at other Northwest Festivals like Sasquatch or Paradiso, it created a fun niche and stood out as one of the many unique perks that only WTF could offer.
Overall, 'What The Festival' offers a unique experience that no other festival can deliver. Still being in its early stages, there was just about five thousand attendees who experienced an intimate and eye opening experience over the four day festival. I had read a lot of hype around the festival before hand, of which I was skeptical on most of it, but after swathing about in the eastern Oregon dust I can truly say that it lived up and exceeded any rumors and expectations any of us might have had. After getting home and having a full week to recover, I can safely say that this summer camp for adults is a must attend for anyone interested in a full immersion arts and music festival.
So keep an eye on their website here, to keep up to date with all the future planning for next year's festivities.
Photography courtesy of Infinite Legroom and What the Festival