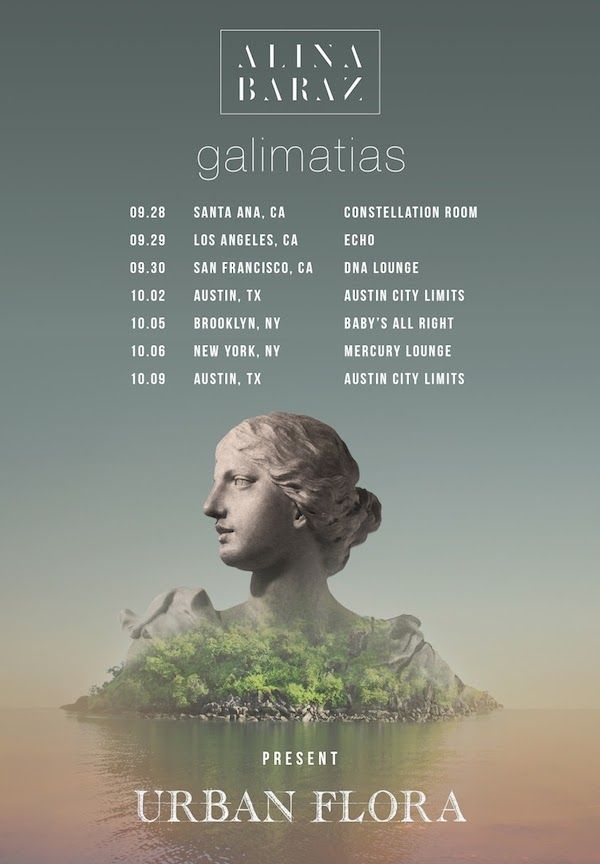 It's been a wild ride for singer songstress Alina Baraz, who in collaboration with Galimatias first debuted their 8-track EP 'Urban Flora' earlier this May. The duo have experienced nothing short of a roller coaster ride these last three months after the record opened #1 on iTunes Electronic, while remaining within the top five ever since. It's also been a presence on Billboard's Top Electronic / Dance chart, peaking at #2 just last week – a full 3 months later.
Ta-ku and Alina's collaboration "Down For You" was a perfect follow up to 'Urban Flora', showcasing the singer songstress' multi-faceted talents. It was a rework of "Long Time No See" on his 2013 'Songs To Break Up To' record. Ta-ku worked Alina's vocals around the flipped rendition, intertwining her soulful voice perfectly in the new tune. "Down For You" became the lead single off 'Songs to Make Up To', linking together Ta-ku's musical
Alina Baraz & Galimatias are cemented as one of 2015's breakout acts, exemplified of FKJ's remix of "Pretty Thoughts" being premiered via Pharrell's
OTHERtone
Beats One Radio Show in conjunction with
Complex
.
Today marks the official announcement of Alina Baraz & Galimatias' debut tour. Beginning in Los Angeles at the Constellation Room on September 29th, the duo are then set for a takeover of the country's most prominent locales – San Francisco, New York and most notably, both weekends at Austin City Limits. The 'Urban Flora Tour' will conclude during the second weekend of ACL, a perfect closure to the seminal EP's live run.
Tour Dates:
9/28/2015 – Santa Ana, CA – Constellation Room
9/29/2015 – Los Angeles, CA – Echo
9/30//2015 – San Francisco, CA – DNA Lounge
10/2/2015 – Austin, TX – Austin City Limits
10/5/2015 – Brooklyn, NY – Baby's All Right
10/6/2015 – New York, NY – Mercury Lounge
10/9/2015 – Austin, TX – Austin City Limits