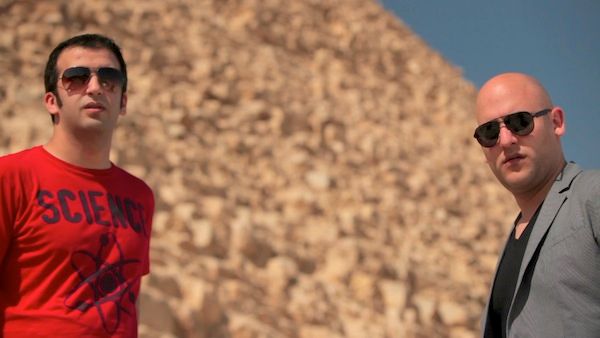 Over the years, we've seen DJs perform at some pretty strange locations. There have been dance music events held at The Great Wall of China and inside of glaciers, but this latest one might take the cake.
Trance duo Aly & Fila are legends in their home country of Egypt, so when determining a location for the historic 400th edition of their Future Sound of Egypt radio show, it was a no-brainer. The guys will be performing at the Great Pyramid of Giza, which is the oldest of the Seven Ancient Wonders of the World as well as the only one that still remains intact. It is also worth noting that this will be a fairly intimate show, as there are only 2,000 tickets available.
For more information as well as tickets, head over to Aly & Fila's website.
It's the moment you have been waiting for! We are proud to present #FSOE400EGY lineup for the 11th of September at The…

Posted by Aly & Fila on Thursday, July 30, 2015
H/T: Less Than 3