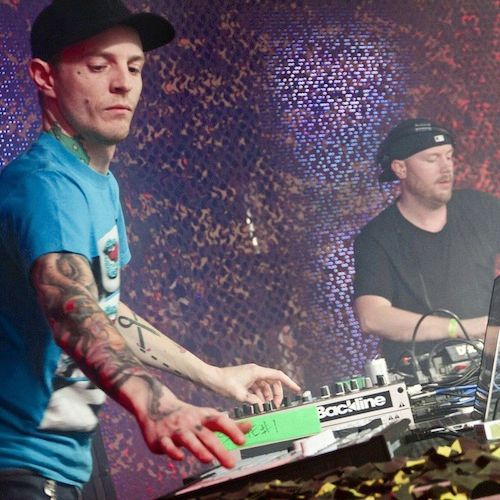 It's pretty rare that deadmau5 gets in the news for being complimentary towards another artist. While he has had his fair share of public Twitter spats with artists like Avicii, Afrojack and Mat Zo, this time he was seen praising Eric Prydz's new masterpiece, 'Opus.'
speaking of @ericprydz is it wrong that i havent heard Opus yet? heard a lot of great things about it… perhaps ill go take a listen 🙂

— deadmau5 (@deadmau5) August 17, 2015
holy crap! nice job on Opus there errrk. thank god i can count on you for actualy music. 🙂 @ericprydz very inspiring. — deadmau5 (@deadmau5) August 17, 2015
Fans immediately saw this and got excited, hoping for a future collaboration between deadmau5 and Eric Prydz. While they are known for delivering some legendary b2b sets, the two progressive house gods have yet to get in the studio together. Of course, deadmau5 immediately squashed these hopes, only for them to be revived an hour later.
nah. im not part of the typical EDM gangbang. eric's gunna eric, mau5 is gunna mau5. https://t.co/3DF6BKidFp

— deadmau5 (@deadmau5) August 17, 2015
.@deadmau5 thanx man 🙂 we should give in soon and make one together. Let me know when that studio is done!

— Eric Prydz (@ericprydz) August 17, 2015
I shall! And not a minute before. 😉 https://t.co/FiaKM5qVSM — deadmau5 (@deadmau5) August 17, 2015
This leaves open the distinct possibility that we will see a joint track from these two titans of the industry. With deadmau5 having already teased a new collaboration with Kaskade earlier this year, we certainly have a lot to look forward to.