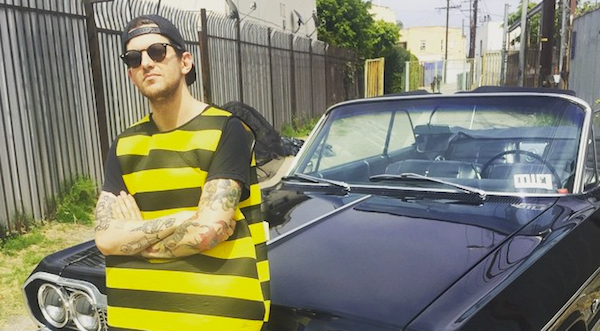 Dillon Francis can do it all. The dude is a killer producer, has a hilarious personality and now, he can add amateur rapper to the list. The Los Angeles native has teamed up with Ray-Ban for a new campaign that is encouraging people to "bee positive". Essentially, Dillon Francis feels that when any negative comes your way, you should just chuck up the deuces and forget about it. Wise words from a grown man in a bee costume.
Unfortunately, it doesn't look like this latest jam will be featured on Francis' forthcoming EP, This Mixtape Is Fire. Fans shouldn't sweat it though, as it will feature some large collaborations with Calvin Harris, Bro Safari and Kygo as well as the two singles that have already been released in "Bruk Bruk (I Need Your Lovin)" and "Bun Up The Dance" with Skrillex.
Check out the hilarious video below (plus an additional video that explains more about the campaign) and don't forget to pre-order Dillon Francis' EP.
There is a lot of negativity on the internet so I shot this video with the help of Ray-Ban! My #Campaign4Change is to make people happy! So chuck up the ✌️ and ? positive!

Posted by Dillon Francis on Wednesday, August 5, 2015