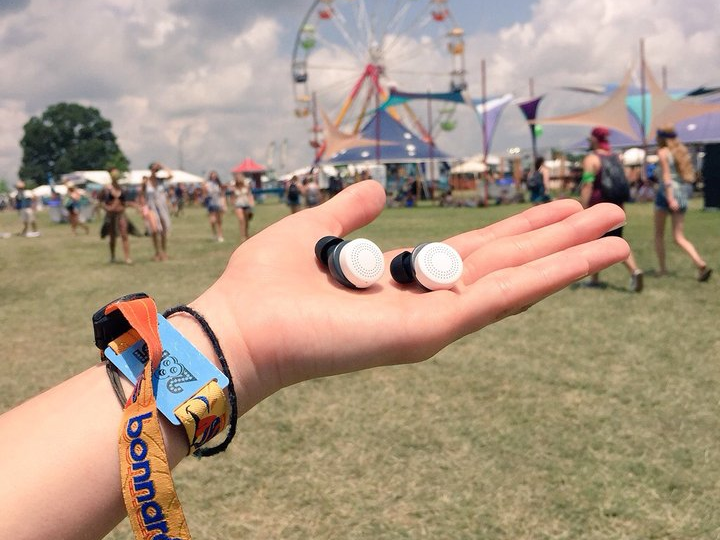 Imagine earbuds that are able to literally mute any specific (and annoying) noise in your surroundings. That's what wearable technology startup, Doppler Labs, is building in an effort to maximize the listening experience. Now, obnoxious sounds like a crying baby, the hum of an airplane engine, or snoring can be edited out with the simple use of an accompanying smartphone app that is connected to earbuds via Bluetooth.
According to Mashable, "Doppler's earbuds work by using algorithms to cancel out sounds you don't want to hear as they enter your ear, while letting through the sounds you do want."
Doppler Labs Here will be priced $199 and are targeted at audiophiles. These one-of-a-kind listening devices will start shipping out in five months and have already generated an overwhelming amount of orders. Its initial Kickstarer campaign raked in more than double its goal of $250,000, and there is currently a waitlist for anyone else who wants them.
While this technology is only in its infant stages, the potential here is vast and could play a huge part in the future of electronic dance music. Not only do these earbuds cancel out irritating sounds, but they also allow users to adjust the bass and treble. For anyone listening live music, this is an ideal way to customize and heighten their listening experience. Check out the video below, as the Here team tries its first ever prototypes at Coachella: