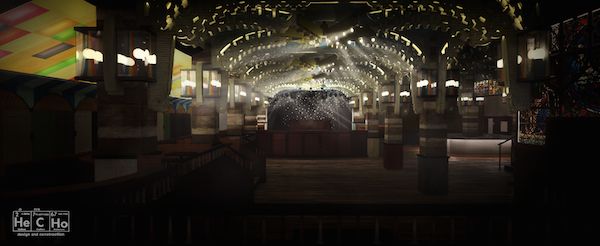 Manhattan just isn't the same as it used to be. Gone are the days of the close-knit community that once was New York's most iconic nightlife area. However, there is hope.
New York's newest venue, Flash Factory, aims to get back to Manhattan's nightlife roots by modeling itself upon iconic clubs like CBGB's and Filmore East. There will be live bands, experimental electronic DJs, and live acts like you've never seen before.
After years of searching, owner Michael Satsky settled on the 10,000 square foot location in Chelsea, Manhattan. It's one of the most authentic music spaces in New York, having hosted underground parties for over seventeen years before shutting down.

"Flash Factory is a creative music venue," says Michael Satsky. "We built a destination for artists whose priority is keeping it real.  Whether you are a techno, rock, punk, or alternative hip hop fan, it's our mission to produce an environment where everything, but most of all the music, feels right."