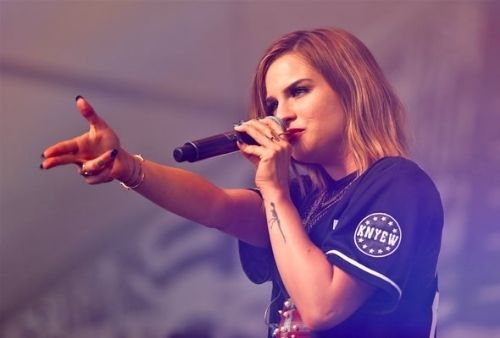 If you don't remember JoJo's smash hits like 'Leave (Get Out)' and 'Too Little Too Late', then you probably didn't get out much in middle school. She taught us how to rock the sassier side of swagger and did one of the better MTV Cribs to date. Her relative silence over the past few years made us even more jacked to hear that the diva of the millennial generation has broken the silence in a fierce way.
In a recent interview with The Fader, she opened up about about some big career moves that she's been up to of late. As she climbs up the ladder of the industry, her signing with Atlantic Records marks an abrupt shift in the star's style. The Fader got JoJo to talk about meeting up with the fellow young producer MNEK, and she goes on to say how his house-music style makes her feel "victorious". The singer also adds that she is currently inspired by deep house artists like Disclosure, Duke Dumont and more.
This change in style prompted her to release a three-track series of music which she calls 'The Triangle'. The first track is called 'Say Love', which throws some hard hitting hip-hop vibes your way. It is quickly followed by the 80s inspired ballad called 'Save My Soul'. Finally, the musical trilogy closes up with 'When Love Hurts', which showcases JoJo's more energetic dance-floor side of herself.
Check out the latter song below and head over to The Fader to read the interview in its entirety.