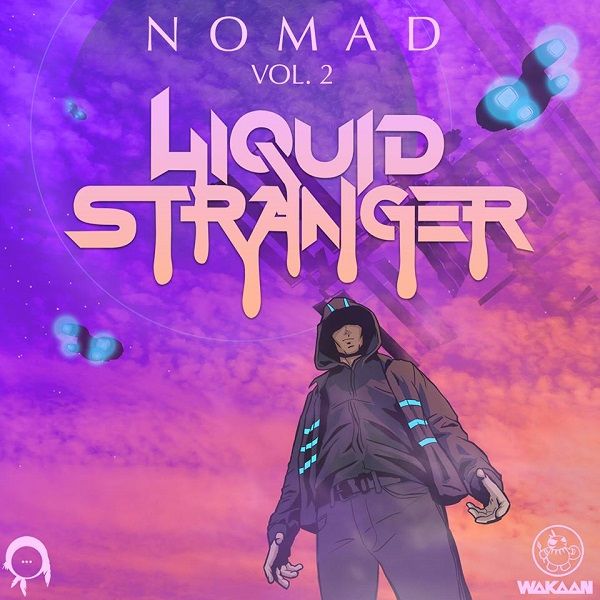 Liquid Stranger – Nomad Vol. 2
After years of traveling the world by living out and spreading his passion in quite the "nomadic" fashion, Sweden's world renown bass producer, Liquid Stranger, has been confronted with a multitude of creative phases and outlets during his life's journey. This grab bag of vast inspirations that he's accrued up to this point has led him to the release of his Nomad EPs, a three part EP series that serves as a culmination of his various influences and blends them into one "sonic stew." After creating his very own imprint, Wakaan, Stranger has granted himself the freedom to cultivate a musical home of his own, where he has limitless boundaries to exercise his highly sophisticated, unpredictable and genre transcending crossover tracks that "don't seem to really fit in anywhere else." As an artist with as many multiple musical sides as he does creative directions, Liquid Stranger's Nomad EP series couldn't have come at a more perfect time in his career.
The second installment of the Nomad Series, Nomad Vol. 2, features "Bounce," "Freefall," and "Zenith;" three highly unexpected, yet undeniably Liquid Stranger originals. From the bass heavy, head bobbing groove of "Bounce," to the fluid and sonically transcendent "Freefall," and lastly, "Zenith," the chilled out, experimental bass beauty, Nomad Vol. 2 depicts the impossibly far reaches of Liquid Stranger's fresh musical ingenuity that we can't wait to hear more of.
Liquid Stranger – Nomad Volume 2 | Beatport

Source: The DJ List