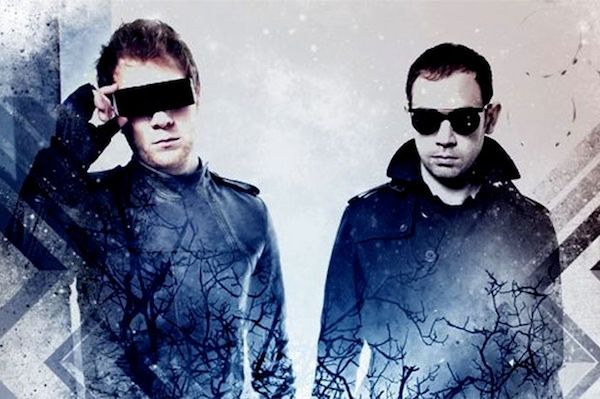 British supergroup Nero's highly anticipated sophomore album Between II Worlds is just around the corner. Since we still have a little more waiting to do, we'll have to settle for their new futuristic video for 'Two Minds'.
Two star-crossed lovers in the future run away from an unidentified trio of attackers. The catch is that one of the two on the run is actually some sort of cyborg-esque figure who has the ability to run through TV screens. All the while, Alana Watson sings on massive billboards as the two traverse the dystopian landscape. It's a trippy thrill ride that captures the meaning of the song impeccably.
You can check out the video below and be sure to pre-order Between II Worlds.