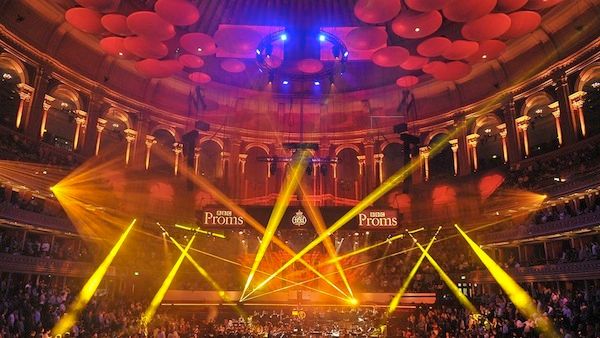 Classical music and dance music are two worlds that don't often collide, but when they do, magic usually happens. For example, Tiësto's version of "Adagio For Strings" recently received an amazing cover at Sensation that had the crowd going wild. This latest incident took things a step further, as Ibiza Prom featured roughly 90 minutes of club covers.
When Pete Tong announced his partnership with Jules Buckley and his Heritage Orchestra, people thought he was a little crazy. Ultimately, it looks like the move paid off. Ibiza Prom, which was created as a way to celebrate BBC Radio 1's 20 years in Ibiza and pay homage to the tracks that defined the timeframe, has received mostly positive reviews.
Watch the video to see Tong and the Heritage Orchestra take on tunes from Fatboy Slim, Daft Punk, Eric Prydz, Faithless, Moby, Rudimental and many more. You can also view the full Ibiza Prom track list below.
Ibiza Prom Setlist
1. Fatboy Slim – Right Here, Right Now
2. Eric Prydz – Pjanoo
3. The Shapeshifters – Lola's Theme
4. Robert Miles – Children
5. ATB – 9 PM (Till I Come)
6. Moby – Go
7. Frankie Knuckles – Your Love
8. Inner City – Good Life
9. Orbital – Belfast
10. The Sabres of Paradise – Smokebelch II
11. Daft Punk – One More Time
12. Alison Limmerick – Where Love Lives (Come On In)
13. Vangelis – Rachel's Song (Perfecto Symphony Orchestra)
14. Faithless – Insomnia
15. Moby – Porcelain
16. Rudimental – Waiting All Night
17. Stardust – Music Sounds Better With You
18. Rhythm is Rhythm – Strings of Life
19. DJ Rolando – Jaguar (Knights of the Jaguar)
20. Brainbug – Nightmare
21. Energy 52 – Café del Mar
22. Rudimental – Feel the Love
23. The Source – You Got the Love
Source: Dancing Astronaut