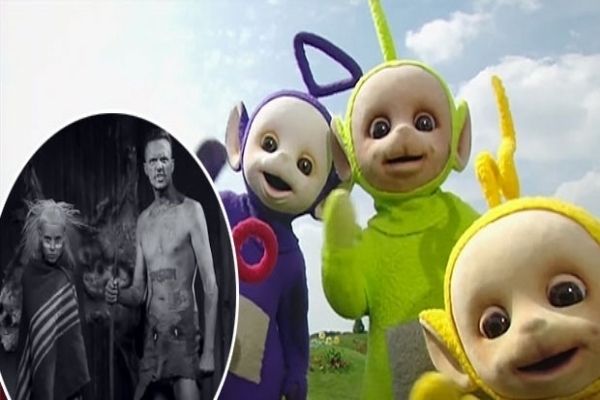 Who would ever think to create a mash-up of one of the most popular 90's children television shows, the Teletubbies, with a song from South African rap-rave group, Die Antwoord? Well Las Vegas based video editor Robert Jones decided to with a video mash-up of Die Antwoord's 'Fink U Freeky' with a 30 episode mash-up of the kid-friendly foursome of Tinky Winky, Dipsy, Laa Laa & Po of the Teletubbies.
"The Teletubbies are most known for being weird and a bit creepy so I wanted to find a song to accentuate that. Listening to the Teletubbies speak, I couldn't help but notice how much Yo-Landi Visser sounded like one…[and] the chorus of 'I fink you freeky and I like you a lot' was right in line with the idea I had of doing a demented kids' show music video." – Robert Jones
Die Antwoord have also showed their fans some other wacky things that range from their Ten$ion album cover art featuring Yolandi consuming a heart to their music video of Pitbull Terrier that will give you nightmares weeks on end. Take a look at Robert Jones' creepy video mash-up of Die Antwoord's 'Fink U Freeky' & the Teletubbies below.