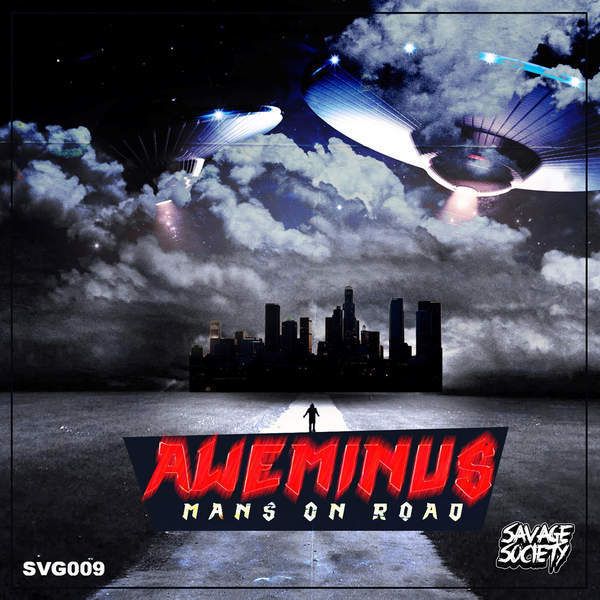 Aweminus – Mans On Road EP
After first turning heads in the dubstep community by winning a spot on Getter's Fallout Remixes EP at age 16, Arcane Records' family member Aweminus has since manifested into one of bass music's most promising emerging artist. His unique take on electronic music production boasts a unique fusion of dubstep, drum & bass and tear out elements that has led him to garner support from artists like Excision, 12th Planet, Funtcase and more.
Aweminus's newest 5 track EP release, Mans On Road boasts a style that best personifies what he and the Arcane label stand for, as both strive for forward-thinking creativity, boundary pushing productions and an overall dedication to the progression of bass music. As Savage Society Records' sixth release of 2015, Mans On Road takes bass fans on a fresh, yet filthy journey through various sound experimentations and tempos. Tracks like "Nosforatune" and the aptly named "Lost My Shit" explore Aweminus's interest in more head banging riddim styles, while the title track, "Mans On Road, as well as "Colas" and "Hyosung" advertise equally dirty, low end, bass face-inducing vibes. Mans On Road showcases simultaneous versatility and cohesion that is felt deeply and automatically with every track.
Aweminus – Mans On Road EP | Beatport