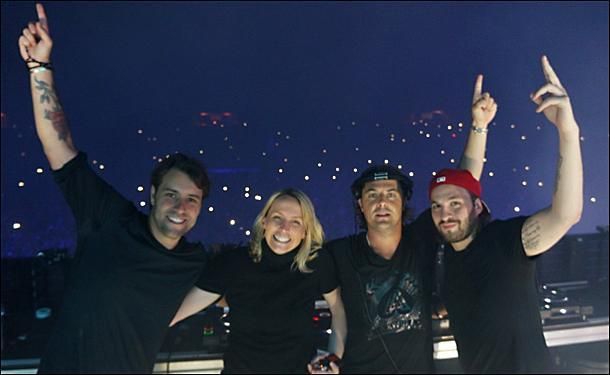 Amy Thomson of ATM Artists has been the manager of super-group Axwell & Ingrosso since its inception. In fact, she even managed the guys when they were Swedish House Mafia (with Steve Angello) and help turn the group into a powerhouse. But recently, the duo chatted with Billboard to confirm they will be switching management offices. At Night Management, headed by Ash Pournouri, is set to take the reigns for these superstars, and help them take the next step in their careers. You will remember At Night Management is already handling artists such as Avicii, Cazzette, and most recently Otto Knows. Pournouri went on to say this about Thomson:
"The guys are close friends of mine, so we just started talking recently, . . .But nothing is agreed, and I would help them regardless of who they continue their journey with. I have tremendous respect for what Amy has accomplished with them."
Rumors have been flying as to the reasons behind the breakup, and many consider it to be a seemingly overnight split. Insiders who know the three can testify to it being a long time coming. Relationships have seemed strained since March's Ultra Music Festival, as Ingrosso was seen hanging around Pournouri's circle of friends. After being hesitant to resign a contract, the relationship began more tense to where people backstage of the Billboard Hot 100 festival said they hardly saw the duo interacting with their manager.

After that, when Thomson returned to Sweden, she was seen giving many looks towards Alesso, which could hint at her next big project to work on. Seeing as Alesso has always followed closely in the career path of Ingrosso and the two are very close, it might be the next logical step to move the younger star forward before he also departs.
Via Billboard