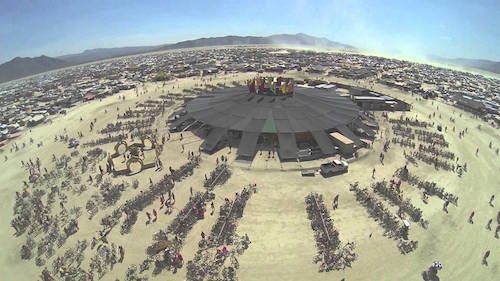 A GoPro mounted drone meant to capture Burning Man city from above may have created one of the best accidental videos to date. In mid-flight, the camera dislodges from the drone and lands smack-dab into a pit of dancing burners. A nearby festivalgoers promptly picks up the unscathed GoPro, and treats viewers to the utter madness that goes down at Burning Man every year. Bikes, dust, bandanas, funky outfits and a vibrant atmosphere, the video epitomizes the cliché experience of Burning Man.
Originally posted by Terry Tufferson on YouTube, many video comments believe the video is concocted and too good to be true. Fake or not, this video goes to show just how wild Black Rock City can get during Burning Man.
Check out the video below and let us know what you think.