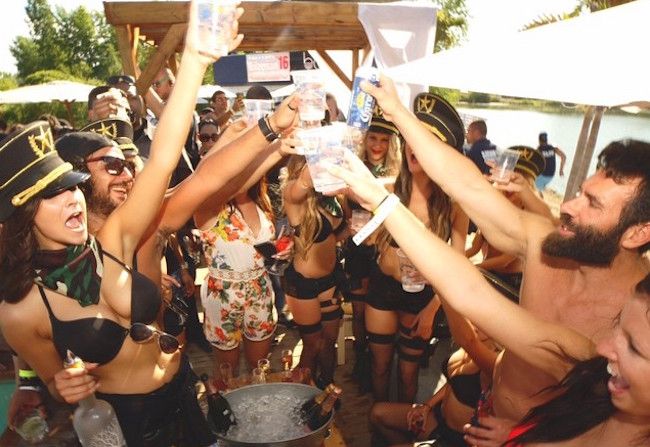 All of us in the dance music community had our fingers crossed all weekend for Electric Zoo in New York. After 2 rough years of being forced to cancel the festival's 3rd day, we all wanted to see things go off without a hitch. Luckily, ID&T worked their magic along with Made Events and Electric Zoo rose towards greatness once again. While the majority of people are cheering the festival for making improvements and pulling it off, Dan Bilzerian of Instagram infamy, is singing a different tune.
A few months ago, the social media playboy made news for committing $650,000 to his own personal ridiculously extravagant VIP experience for the festival. He demanded a private elevated viewing platform as well as his own pyrotechnics, you know, standard stuff. Apparently, Ezoo was not able to deliver on some of the most absurd demands and Bilzerian was quick to call out the festival via Twitter.
Electric Zoo is run by a bunch of fucking idiots, definitely not doing that again

— Dan Bilzerian (@DanBilzerian) September 6, 2015
For bottle service aficionados, showing off is much more important than the music, so everything had to be on point for the pictures. It turns out that he didn't even stay long enough to see the headliners either. If only they had booked Steve Aoki for him.