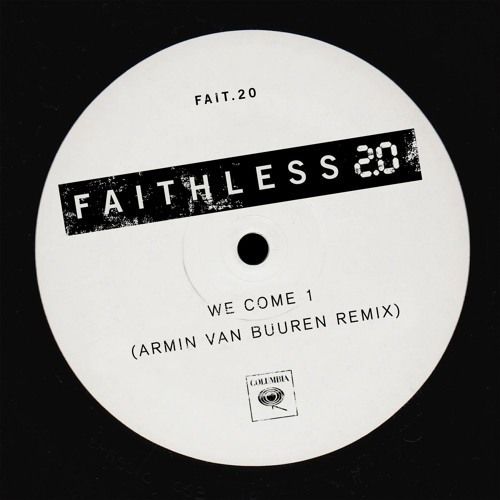 Faithless 2.0 – We Come 1 (Armin van Buuren Remix) [Preview]
Legendary British Electronica trio Faithless are celebrating 20 years of mesmerizing dance music with a special remix album in 'Faithless 2.0'. Faithless 2.0 will be released through RCA Records and will be a two disk package filled with 14 of the most popular tracks by the trio as well as there "2.0" versions. Maxi Jazz, Sister Bliss & Rollo have sold over 15 million records going all the way back to 1995 and now have gotten the best talent in dance music today to remix some of their greatest tracks. The likes of Above & Beyond, Avicii, Claptone, Eric Prydz and many more are set to create their own takes on this epic album. Another amazing producer who is set to remix one of the UK trio's famous hits has revealed his remix on his famous radio show and it was none other than trance icon and four time #1 DJ of the DJ Mag Top 100, Armin van Buuren.
Armin was asked to remix Faithless' hit single 'We Come 1' and Armin finally revealed his take of the track on his famous A State of Trance and he certainly did deliver. Armin brilliantly incorporated his new trouse sound he slowly started to transition to in the last couple of years with the powerful vocals of legendary Maxi Jazz will surely be one of the better remixes on the remix album as well as a track to expect to hear at clubs around the world this upcoming fall.
Have a listen to the preview of 'We Come 1' below and pre-order Faithless 2.0 before it's October 9th release here!
Faithless 2.0 – We Come 1 (Armin van Buuren Remix) [Preview]