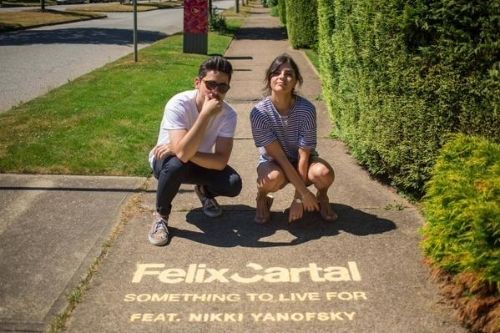 Felix Cartal – Something To Live For
(Official Music Video)
If Felix Cartal hasn't been on your radar lately, you're in for a treat. The Vancouver based producer has been lighting up the scene with his catchy melodies that are the perfect complement to whatever beautiful vocal graces the track. Just yesterday, the producer released a video for his latest track 'Something To Live For'. Already a massive hit on a variety of streaming sites, the visual complement to one of summer's hottest tracks is just what we need to welcome in the fall.
The video itself tells a narrative of a generation way to enthralled to technology and their portable devices. So with that in mind, we see Felix strolling through his hometown of Vancouver completely captivated by his iPhone. What he misses while immersed in the tiny screen is for you to watch! Peep the video below and be sure to head over to iTunes to pick of a copy of 'Something To Live For'.