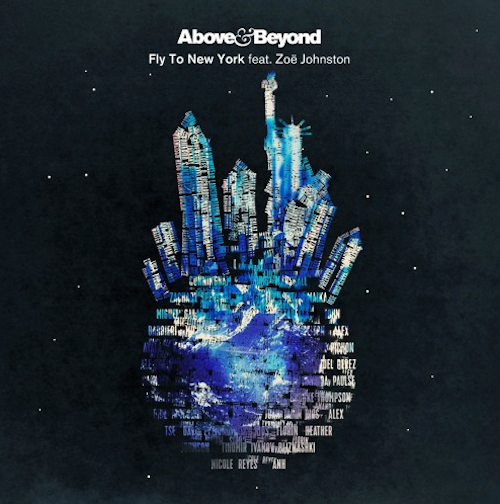 Above & Beyond feat.  Zoë Johnston- Fly To New York (Aero Chord Remix)
For the majority of self-proclaimed trance fanatics, the thought of an artist putting a trap spin on an Above & Beyond track is rather, well, cringe-worthy. Now although the concept is striking, Aero Chord has managed to pull it off.
The 23-year old Grecian native has released numerous remixes this year, including his trap-heavy remix of Jack Ü's, 'Jungle Bae'. Since then, Aero Chord released his single with Razihel, 'Titans'. Now, the future-trap producer has taken on the hefty task of remixing trance sensations, Above & Beyond. Aero Chord has remixed Above & Beyond's, 'Fly To New York', accompanied by the celestial vocals of Zoë Johnston. The track, which was featured on the trio's latest album, We Are All We need, has received a melodic-trap rendition by Aero Chord. 'Fly To New York' (Aero Chord Remix) has been reduced to nothing but the original vocals of Zoë Johnston. Johnston's angelic voice is flattered exquisitely by the haunting melodic-trap melodies produced by Aero Chord. The remix was released on Anjunabeats and is available to purchase on Beatport. Stream Aero Chord's heavenly remix of Above & Beyond's 'Fly To New York' featuring Zoë Johnston below.
Above & Beyond feat.  Zoë Johnston- Fly To New York (Aero Chord Remix) | Beatport