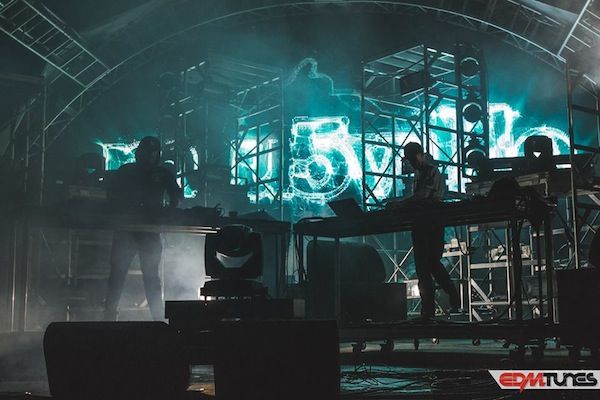 For many of our writers, joining the EDMTunes family has been a life-changing experience. Even though we all love our job, that doesn't mean there aren't aspects of it that sometimes get under our skin. One of the biggest issues is that we don't often get the chance to voice our true opinions, which is why we have come up with a new series called 'EDMTunes Icebreakers'.
When writing about song releases or news stories, we often remain objective in order to leave our biases out of the articles. That being said, we wanted to give our writers a chance to speak their minds as well as give our readers a chance to get to know us better. Every other week, our editors will ask our writers a question and they will answer with a few sentences. A handful of these responses will then be compiled into an article for you to read and react to. We hope the 'EDMTunes Icebreakers' series gives you a glimpse into our personal music preferences and helps bridge the gap between reader and writer.
After a roughly 5 month hiatus, 'EDMTunes Icebreakers' is back and better than ever. We were inspired by the news of a possible Madeon and Zedd collaboration, so this week's question was: What is your dream collaboration?
Scott Lombardo
After being teased at Hard Summer, a true collaboration between Eric Prydz and deadmau5 would be a dream come true. They both have experience with uplifting progressive as well as dark techno and both treat producing as an art.
Nick Benner
My dream collaboration would probably be What So Not and Zeds Dead. Both acts are known for defying genres, so I think the most exciting part about this potential project would be trying to guess what the final product is going to sound like. Whatever term it would end up falling under, it would be dope.

Philip Albers
I think the collaboration I'd like to see most is song with Flying Lotus and Machinedrum (ft. Kamasi Washington). Machinedrum and Flying Lotus both have roots in footwork (Machinedrum moreso), couple that with Flying Lotus' ability to transition into jazz based hip-hop/glitch hop at any time and Machinedrum's darker more bass and synthetic influenced beats with the cherry on top being Kamasi Washington's free form jazz sax and you get a really enticing combination.
Daniel Lampert
I think the collaboration I'd like to see most would have to be the old trance producing Tiesto and Above & Beyond. I think both are pioneers of this industry, and getting them into the same room would be pretty epic. Definitely has to be the original Tiesto production style, not really his new stuff.
Will Vance
Though it's not my usual flavor of dance music, I think Seven Lions and Mitis together on a vocal track would be groundbreaking. While they both usually stick to the more bass heavy drum/dub step, their four-on-the-floor electro tunes usually get them out of their comfort zones just enough to create some true beauty. It also helps that they have talked about doing a collab, so its all a waiting game now…
Haris Kolenovic
Skrillex and Kygo. Both are masters at their craft. Skrillex can easily adapt to Kygo's slower style and the combination of the two can make something magical.
What do you think of our writers' answers? Let us know what YOUR dream collaboration is in the comments.
You can interact with our staff via Twitter and we'll see you in a couple weeks with a new question and fresh batch of writers.