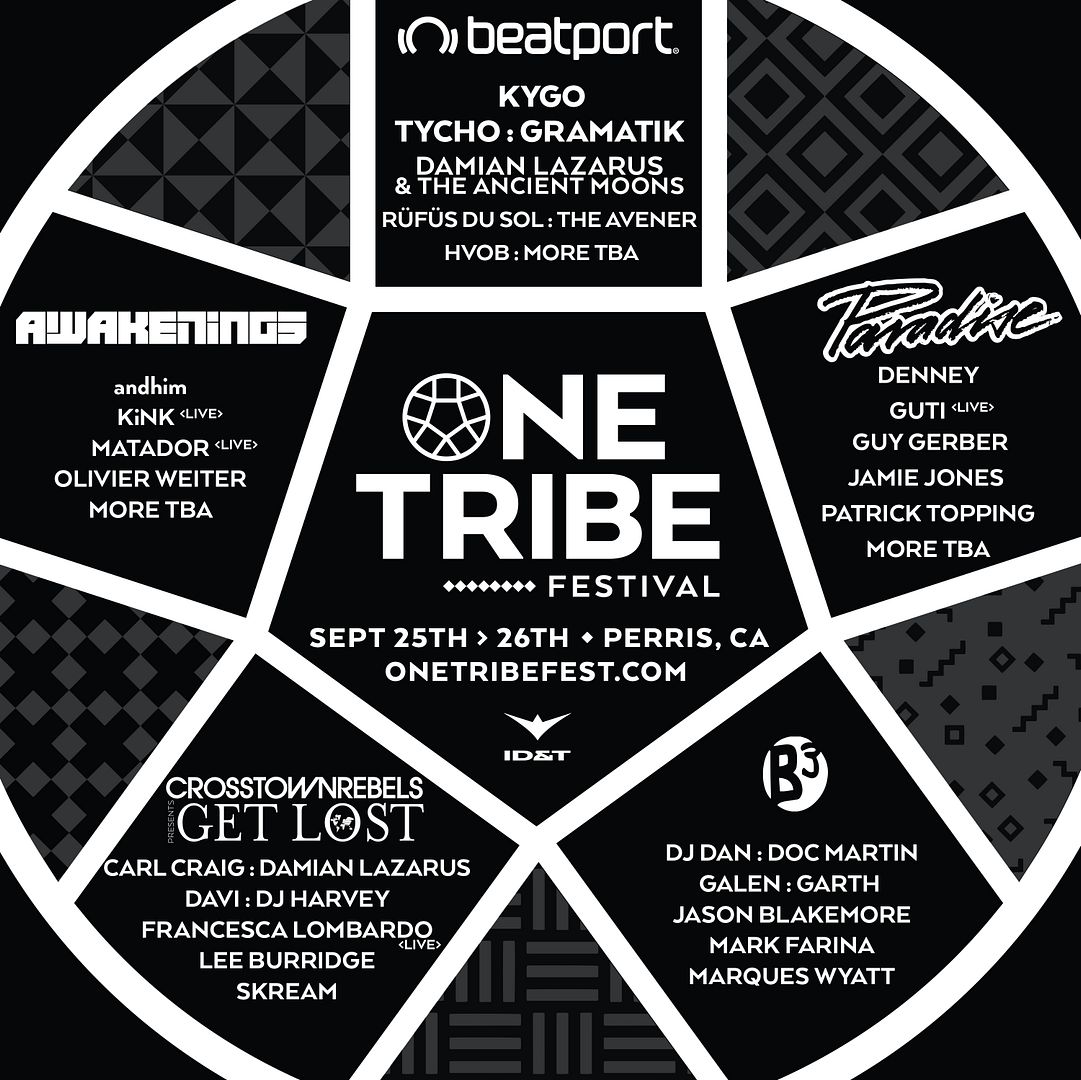 Well, this will certainly heat up arguments about the EDM bubble popping. ID&T, creators of Tomorrowland, were set to launch a new festival property in Southern California. The event was called One Tribe and it had an awesome location and featured artists outside the mainstream. Some artists on the lineup included Kygo, Tycho, Guy Gerber, and Jamie Jones. However SFX, owner of ID&T, has announced that the festival has been cancelled. This isn't the first time a major festival outing has been forced to cancel, but it comes at a very tough time.
"The OneTribe festival in SoCal is being indefinitely postponed due to various unforeseen events and circumstances."
What might some of those circumstances be? Well, the recent crackdown in the LA area on festivals certainly doesn't help. However, ID&T festivals actually have a much safer track record than other festival companies. What is also more likely is that this is part of an effort at SFX to shore up finances as the company teeters on the brink. Those who followed the festival might have seen huge promotional deals advertised throughout the summer, indicating some major problems and poor sales. It is common knowledge that new festivals operate at a loss for several years before becoming profitable (except Dreamstate perhaps), and that is precisely the type of thing that has pushed SFX to the danger zone. Additionally, this demonstrates that smaller indie dance artists might not be enough to carry a festival. This is yet another blow for SFX, but stopping the bleeding is a step in the right direction. ID&T already has its Electric Zoo partnership coming up and TomorrowWorld is well on its way to reaching the popularity of the flagship Tomorrowland. An official statement along with refund information will be coming soon.
Update 3:30pm EST : Statement from ID&T
Source: Lessthan3