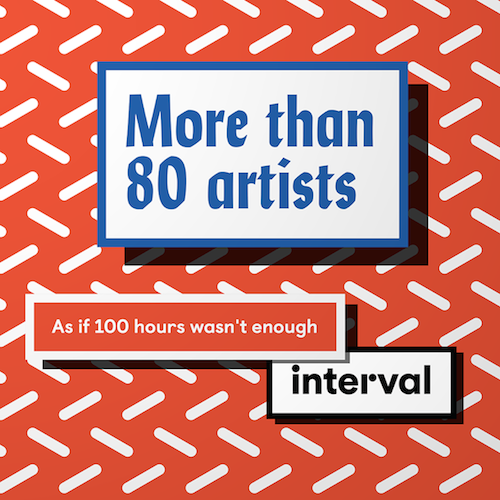 For anyone who has been to a festival, you know that it's all about pacing yourself. Getting the right amount of sleep, eating properly and partying responsibly are all key factors. If you're one of those people who feel like you have mastered the craft, then we have a challenge for you.
Interval Festival will be taking place in Bucharest, Romania from November 27th-December 2nd… without a break. For those of you counting, that's 100 hours straight. This makes Interval the "longest musical event in European nightlife history". The festival will feature multiple rooms and a lineup that consists of some quality acts. Tama Suno, Ben UFO, Jackmaster, DVS1 and roughly 80 other artists will be spinning the best in techno and house over the course of the marathon event.
If you think you can handle the 5-day party, head over to Interval Festival's website and check out the teaser video below.
Interval 100 First TeaserThe first Interval video teaser includes the names of our hosting venues and the very first release of tickets. Our website is also up today – go visit www.interval100.com for more info.

Posted by Interval on Wednesday, September 9, 2015