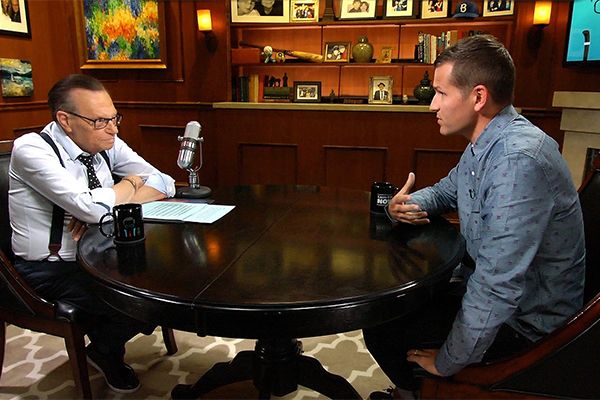 In anticipation of his upcoming album release, Automatic, Kaskade provided a very special interview with Larry King. Automatic, Kaskade's 9th studio album, will be released Friday, September 25th. During his interview with Larry King, Kaskade talked about hot topics in dance music culture, including drug use and Paris Hilton,
"There is an element of that, sure. To me it's never really been in my face and I've never been asked to or no one's twisted my arm and said that I have to behave this way to be a part of this scene. It was always very open and honest and people were like hey, this is where people who are different are accepted. For me, it was always about the love of music. I think in electronic music, it's the same as it is in country, pop, hip-hop whatever it is. There are certain elements that circle around those genres of music and partying is part of the landscape of electronic music but it's not that you have to be high or drunk or acting stupid to be successful."
Coming from a religious background in a widely unstructured culture is difficult. Kaskade's experience may come as a surprise to a lot of fans. Electronic music has always played host to an inclusive fellowship of people with differences, and even though Kaskade never allied himself with substance use, he naturally fit in because he identified with being different.
On a lighter note, King also probed Kaskade for his feelings in regards to Paris Hilton's recent transition into DJing.
"Paris is a friend and she would come to my shows, a lot of my shows, and come and hang out. I think a lot of people that are getting into the DJ world because it's so popular now… ultimately it makes me look better because this is what I dedicated my life's work to. Not everyone can be a talk show host but everyone thinks they can."
Since his 2013 release Atmosphere, Kaskade's most memorable headlines came when he shattered Coachella's main stage record, playing to a crowd of more than 80,000.
On the doorstep of Automatic, Kaskade knows that his latest album will bring something fresh to the table; offering fans something new to listen to,
"It's the next chapter of my story. This is my ninth album, my ninth full length album. I think sonically it is a step forward for me. It feels very new and fresh. I am always trying to push myself."