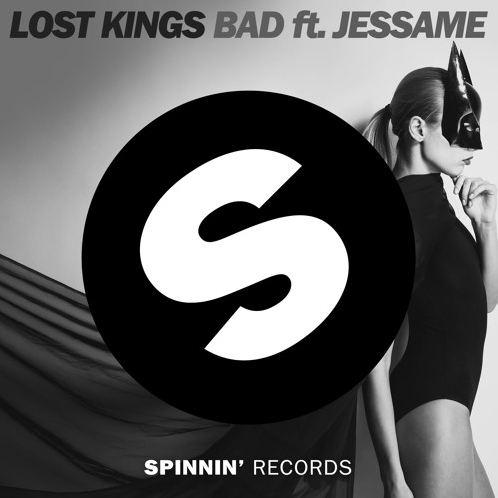 Lost Kings – Bad ft. Jessame
Lost Kings, the LA-based DJ duo comprised of Robert Gainley and Dr. No, have had a red hot summer, dropping unique and refreshing "future disco" remixes of EDM favorites and mainstream hits. Fresh off the release of their groovy "Should've Been Us" remix, the pair are now set to release their first original track, "Bad".
Featuring Jessame on vocals, the song seems to sample, or at least pay homage to, Carl Carlton's soul classic "She's A Bad Mama Jama (She's Built, She's Stacked)", while adding an incredibly danceable beat. Lost Kings are in rare form here, with a track that expands their future disco repertoire with a bit of pop and soul flare. Having made a name for themselves through remixes, "Bad" is an impressive first original release from Lost Kings and will be available from Spinnin' Records on September 25. In the mean time, embrace the funk with the free stream below.