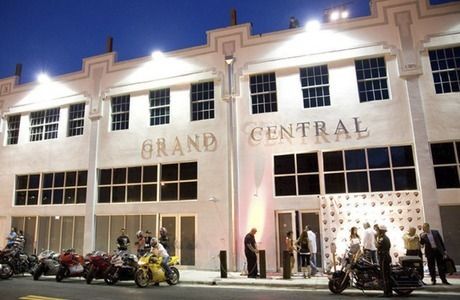 With the announcement of Mansion nightclub closing, comes the heart wrenching news that yet another beloved Miami  club will be shutting its doors. Grand Central first made its debut during Miami Music week back in 2010, opening its doors to its first artists and club goers. Today, more than five years later, they are announcing the end of a golden era for the club as it is set to close September 26th. The club, curated with the help of Miami Poplife, has offered the city of Miami an affordable mid-sized venue, where people ages 18 and up could come and watch massive acts play.
Co-owner and Grand Central and cofounder of Poplife Aramis Lourie made a statement about Grand Central's closing:
"After nearly six years of a very successful operation, Grand Central is closing its doors at the end of September at its current location permanently. This by no means is an end to Grand Central's spirit and brand. On the contrary, it is part of a strategic move focused on growth through a spectrum of diversified ventures in the hospitality industry and the creative world.

Please join us Saturday, September 26, for one final engagement."
According to the Miami New Times, there is speculation that the closing of Grand Central comes as a result of the Miami Worldcenter construction. Whether that is true or not, Miami will surely miss the iconic club that has welcomed so many world class acts, such as  Flume, Whats So Not, Kaskade and more.
source : miaminewtimes.com