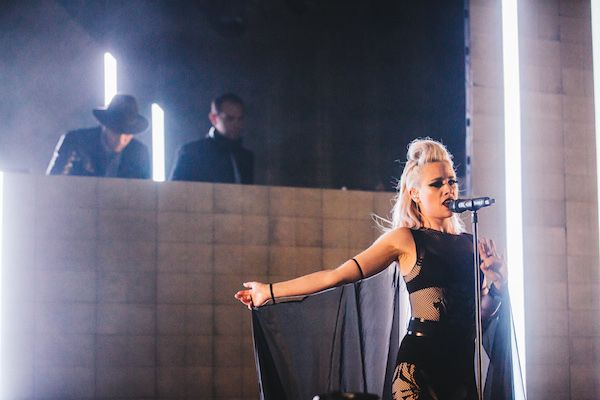 A new Rolling Stone interview featuring NERO surfaced this morning, offering some new insight into the story of the normally reserved and private trio. Of course, in dance music circles, NERO are iconic – the producers behind canonical hits like 'Promises', 'Innocence', 'Me & You', and 'Satisfy' they are undoubtedly one of dance music's biggest exports. The interview sees the band discuss their transformation from a traditional producer-DJ construction, into a live band that features Alana Watson as a full on 'frontwoman'.
Alana exclusively features on the band's forthcoming album, Between II Worlds, and the group takes it a step further by having her perform live at almost every show.  A rarity in the dance scene, most vocalists simply don't have the practice nor the bandwidth to sing over a backing track on stage night in night out. NERO has perfected the act, and aim to move forward as a legitimate band, however, one that is still steeped in electronica.
The trio also discuss the influences behind their aesthetic, and the concept behind NERO – an interesting combination of tech noir, anime, and sci fi movies!
You can read the entire interview via Rolling Stone here.