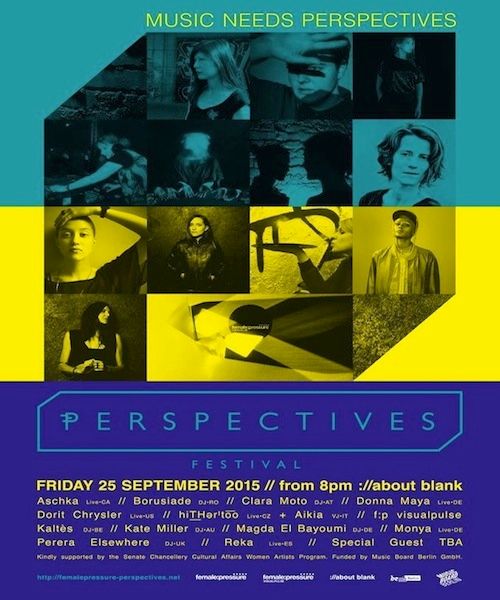 It's no secret that the electronic music community has a problem when it comes to the lack of female artists within the scene. Superstar duo Krewella has not been shy about the issue, as they have publicly made comments about sexism within the industry. In fact, in regards to the group's breakup, Jahan recently stated:
There was a lot of backlash. People went immediately into believing everything that they read… People wanted to immediately jump to these conclusions that 'Of course they're women, they use their sex to sell the group. They manipulate men in the industry. They can't be trusted.' And those were the constant themes that we kept seeing.
That being said, there is a group of like-minded individuals trying to change the stigma surrounding the way that industry women are viewed. According to its Facebook page, Perspectives Festival is all about, "raising awareness on gender issues and increasing the visibility of female artists in the electronic music scene." The event is hosted by female:pressure, which is a collective of hundreds of female DJs, producers and digital artists that has been shedding light on inequality in the community since 1989.
Perspectives Festival is set to take place this on Friday, September 25th at ://about blank in Berlin, Germany. For tickets as well as more information, head over here and be sure to check out the video below.
Source: Broadly