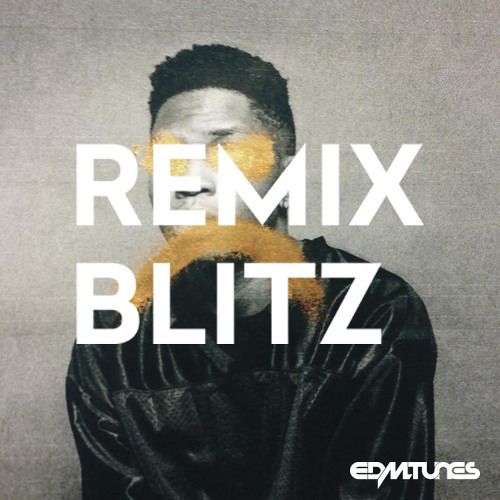 Gallant – Weight In Gold (Remixes)
Gallant's "Weight In Gold" has been a huge success, with millions of plays, hundreds of festival set appearances, and dozens of remixes. Because they can be exhausting to slog through all of them, EDMTunes has collected the best ones for you here. Want to listen to them real quick in a convenient place? We've got the playlist ready to go! Want to check each one out individually and know why we chose it? Well read on below!
As one of my fellow EDMTunes writers said, you've got to be careful with Oshi. The 17 year old stunner will send you down a Tropical Chilltrap rabbit hole you may never return from. This remix made me sit up in my chair, then relax back into it with how smoothly done it is. This kid needs to be on your radar, as the production values from this bedroom producer are off the charts. 2:45 especially needs your attention.
There is very little to say about Ta-ku that hasn't already been said. The Future Classic genius gives his personal spin on the summer anthem and it's a scintillating masterpiece. This guy is killing it, and just in case you weren't sure, his North American debut in NYC is already sold out. Here's to hoping that he books some more shows, because we cannot get enough of this guy.
Sweater Beats never disappoints & this is no exception to that rule. His take on Gallant's hit is tremendous. There's a heaviness to his rework that you won't find anywhere else. A subtle rock influence can be detected, and by subtle, I mean "holy crap check out the guitar on this." This is a truly American remix, and the LA star keeps the power up throughout. A huge hit, I'm surprised I haven't heard it more often in the last 2 weeks, but I expect as it filters through the music internet, we'll hear it way more. You can say you heard it here first.
The always impressive Luca Lush brings out a soulful track deep from the Future rain-drenched jungle. The drum work on the tune is amazing and not a single note is out of place. Luca Lush has become a sensation swiftly and with chops like this, I don't know why anyone is surprised.
BrassTracks are fast becoming one of the most recognizable artists in the emerging producer space, in no small part due to their signature trumpet work. Their remix infuses a vintage jam feel with the perfection that is Weight In Gold. They give the tune a funky, jazzy finish that has a triumphant panache which cuts out just as suddenly as it comes in, leaving me wanting so much more.
Louis Futon is an EDMTunes favorite and with remixes like this, you can see why. Massive chill populates this rework, with a healthy dollop of rhythm & blues on the top. Louis Futon is a master producer as a lot of the synth work in this track and the almost classical feel that he drops is a fantastic pairing with the original.
Venessa Michaels' turn with Weight In Gold resulted in this peppy Jersey Club remix. It would find itself at home in a Trippy Turtle set, with a glimmering West Coast beach shine. It's got an energy of its own and turned me on to Ms. Michaels. The beatwork in the 2nd half of the remix is stunning, with a vibe that blends Jersey Club with Chicago Footwork, a feeling I can't wait to hear more of.
Loosid has an erratic genius to their work. The enigmatic producer delivers a Future Chillstep tune that takes the tune in a new & wanted direction. It oscillates from classical to massive to chill, all between heartbeats. If you didn't know Loosid existed, take notice. This is a producer you don't want to sleep on.
LBCK provides a funky retro revision of the original, to great effect. The tune is a little more Spartan than some of the other remixes featured here, but nothing is left out or missing. The R&B fuses nicely with the organic piano work to create a fun little number that all you LA convertible owners need to bomp while cruising down Rodeo drive.
*Editor's Bonus Addition*

Got a favorite remix we missed? Hit up the comments with it!