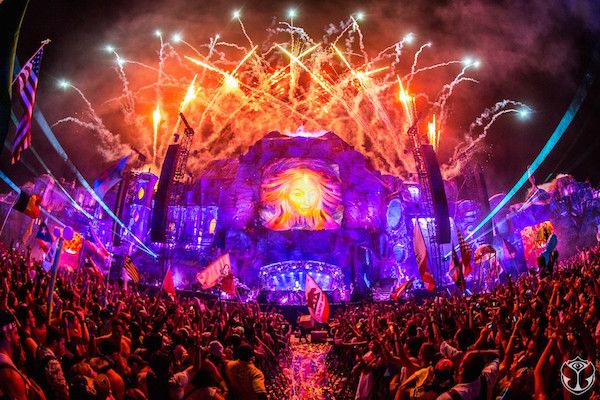 Whether it's the incredibly diverse lineup or 9 stunning stage designs, there is a lot to be excited about for the third running of TomorrowWorld taking place in just a few weeks. While TomorrowWorld definitely does not fall short on any aspects of the festival, one of the most exciting and highly-anticipated appearances at this year's festival is a set by the 4x NBA champion, Shaq AKA DJ Diesel. Lucky for us, DJ Diesel isn't just playing TomorrowWorld, but the seven foot behemoth is showing off his funny side with a brand new Elite Daily video alongside The Chainsmokers.
The Chainsmokers, one of last year's breakout stars in dance music, made their TomorrowWorld debut last year, and the two superstars are eager to pass on their knowledge of the festival to one of this year's rookies – Shaq. From making sure he has all the essentials, like glow sticks and a camelbak, to working on his sweet dance moves, Alex and Drew give Shaq a TomorrowWorld tuneup just in time for the festival.
In addition to the video, Shaq has also put together a TomorrowWorld playlist on Spotify, putting his tastemaker abilities to the test. You can check out the playlist after the jump.