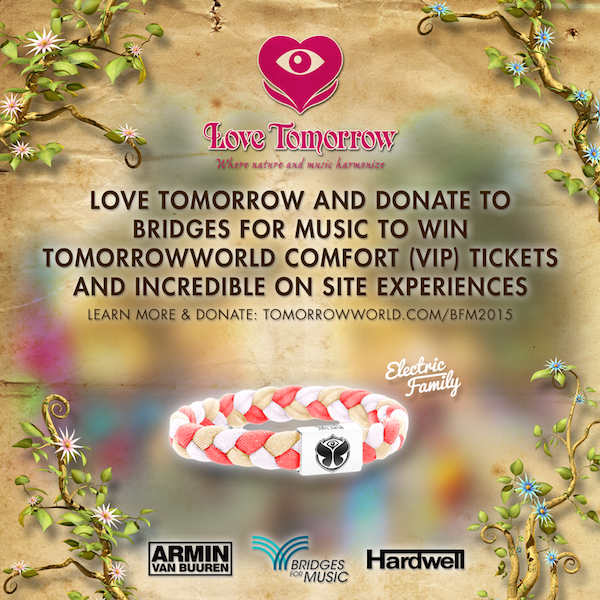 There's no denying that, in the eyes of the media and pop culture, dance music has a bad reputation especially nowadays. Coming into its third year, TomorrowWorld is pulling out all the stops to shed dance music of its bad reputation, and this year's festival will feature the first-ever "Love Tomorrow" contest, the brainchild of a partnership between TomorrowWorld and the music development non-profit, Bridges for Music.
By subscribing to the Bridges for Music newsletter, watching the TomorrowWorld trailer, and/or purchasing the TomorrowWorld x Electric Family bracelet, festival-goers can enter for the opportunity to win a Belgian feast with the Dutch big room titan, Hardwell, a meet & greet with trance dignitary, Armin van Buuren, and a helicopter tour of the entire festival. Those who enter will be awarded different point totals based on the actions they choose, and you can roll the dice for your chance to win the contest here.
Tickets to TomorrowWorld are still available for purchase here.