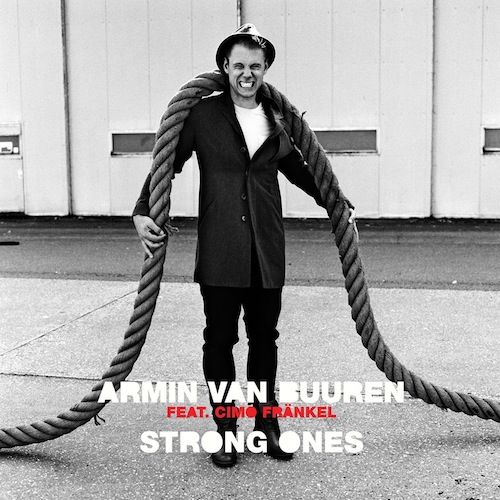 Armin van Buuren feat. Cimo Fränkel – Strong Ones
In about two weeks, Armin van Buuren's sixth studio album. Embrace, will be unleashed for the whole world to hear. Armin has already given us a few teasers of what to expect on this album with the releases of "Another You" featuring Mr.Probz, his collaboration with fellow Dutchman Hardwell in their big room banger "Off The Hook" and recently released the title track of his upcoming album in single "Embrace" featuring jazz trumpeter Eric Vloeimans. Now, on Armin's weekly A State of Trance radio show, he decided to feature another brand new single ahead of the album's release in melody driven gem "Strong Ones".
Armin collaborated with singer/songwriter Cimo Fränkel, who provides a goosebump-inducing vocal performance on the track. "Strong Ones" starts off with a stunningly strummed guitar, Cimo Fränkel's remarkable vocals and Armin's melodic inventiveness. This track will give the most masculine man "the feels" when they listen to the track in its entirety.
Give Armin's latest single "Strong Ones" a listen below and make sure to pre-order your copy of Embrace as well!
Armin van Buuren feat. Cimo Fränkel – Strong Ones | Pre-Order