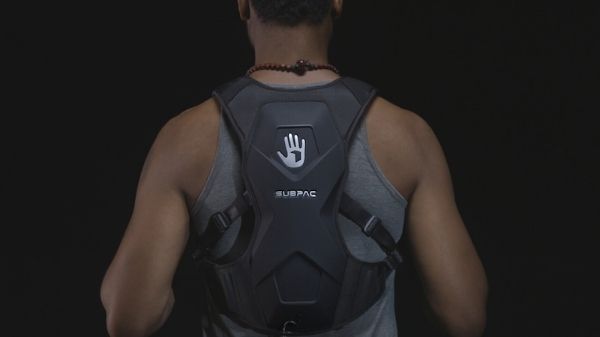 SubPac today announced a groundbreaking new wearable tactile bass system, the SubPac M2. The SubPac M2 combines new proprietary tactile transducers and vibrotactile membranes with an all-new design to create an enhanced vibratory field for optimum efficiency, impact and comfort. The new SubPac, is smaller, quieter, more powerfull, and better looking than any before.
If you've never used a SubPac before, the concept is pretty simple. It is essentially a wearable backpack subwoofer, and transmits the bass of the audio to vibrations in the backpack, allowing you to feel the bass as if you were standing in front of a stack of speakers at a show. Definitely something that you need to experience to fully appreciate and understand.
SubPacs are used by leading producers and sound designers in studios around the world. The technology has become the industry standard in tactile bass for music professionals and enthusiasts. Equally applicable to gaming, virtual reality and beyond, SubPac re-imagines how sound is experienced. SubPac does not require any special authoring of the audio content and provides a simple plug-and-play, high-fidelity and immersive experience right out of the box.
For more information about Subpac, head over to its website here.