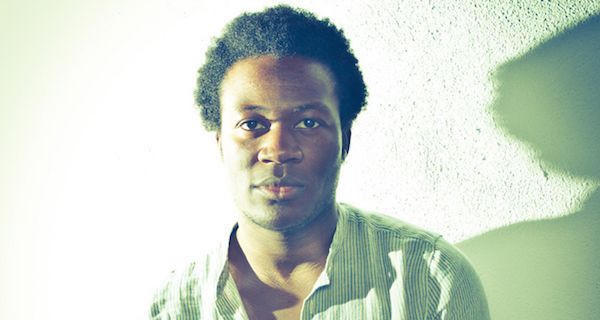 Last year, Croydon's pioneering dubstep DJ and producer, Adegbenga Adejumo a.k.a. Benga, was diagnosed with bipolar disorder and schizophrenia, which forced him to announce a temporary retirement from music. Although the initial explanation he offered to his fans was family related, he revealed just last month via Twitter the true nature behind his drastic career move. He disclosed in a series of tweets, "I might as well explain it on here. My bipolar [disorder] was brought on by drugs and the schizophrenia was the result of excessive touring." He continued, "I don't want sympathy but [do want] to raise awareness. Because if I had help early the damage could have been controlled!" "If you know someone that suffers from mental health issues you'll understand how alone you feel until it's recognised. Many people suffer." With a clearer and healthier mindset, Benga is easing himself back into the business of producing and DJing, and has made it his mission to speak out about his struggle in order to help break the silence and stigma of mental health issues and to act as a model for others with similar problems, especially in clubland.
Benga recently spoke with The Guardian to illustrate the demise and rise of his mental health that started in winter 2013. He linked the beginning of his illness to his own substance use and confessed that he would have thought more about what he was consuming if he had heard more cases like his.
"I'd been taking them since I was 17 years old, but it really started to affect me when I was about 22, 23. The majority was ecstasy but I also discovered ketamine when I was 25. I started to get anxiety and paranoia, but it's always been in my nature to carry on and think that everything is going to go away." "A hectic touring schedule, coupled with the pressure to be the life and soul of every party, caused yet more anxiety." "I found myself getting high because of it – I'd be in a situation and I'd be anxious, so I'd think: 'Let's get out of it.' People would say to me: 'You need to slow down,' but I didn't recognise that anything was wrong."
The in-demand dubstep artist's mental health took a turn for the worse, and it wasn't until he got arrested and sectioned in a hospital in 2014 that he woke up to the gravity of his own situation. He revealed,
"I don't want to scare people but it was an extreme situation and I'd become aggressive." "I was seen by a doctor and he decided that I should stay in the intensive unit. It took a while for reality to settle in but the more I spoke about my breakdown, the more I realised that it was common." He continued, "There's a lot of stigma around sectioning." "A lot of people are scared. But it needs to be done."
Benga's willingness to speak out is rare among the dance music community. He stated,
"This industry is all about perception: a lot of people wouldn't want anybody to think they're weak, or that they can't do what they do, or that they're not cool." "Nobody wants to come clean, let alone an artist."
That being said, Benga proved extreme absence of weakness, as he mustered the strength within him to not only confront his own mental illness head on, but to use this obstacle as a vulnerable, yet necessary opportunity for educating and bringing awareness and hope to others. He admitted,
"There are points now where I think to myself that I'm the happiest I've ever been. Before having this illness I didn't have that much focus: my ego was getting the better of me and I wasn't sure of how I felt. I was a robot. Now this illness has kind of given me focus: it's made me realise what's most important to me and to get my priorities straight."
He continued,
"I never thought it would happen to me." "We think of mental patients in films; we need to see people like myself. People need to see that I can function and I'm not manic now, and that this can happen to anyone."
Although there are many potential causes for mental health disorders, such as schizophrenia and bipolar disorder, there lies no weakness in those who suffer from it. The unjust stigma that circulates among our communities about mental health not only hurts those affected by it, but hinders them from feeling comfortable enough to recognize, acknowledge and confront the problem within themselves. We need and are grateful for figures like Benga, who harnessed the courage to face his inner demons and who isn't afraid to use his position to expose the raw and unfavorable truths about mental illness, all in the hopes of helping more cases like his and giving others the bravery to be proactive about the mental health issues that may be affecting them.
Source: The Guardian