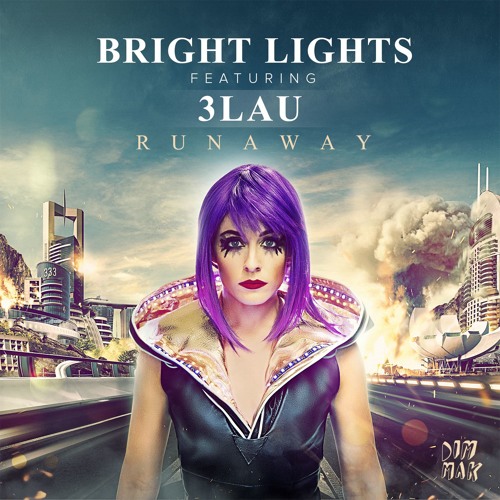 Bright Lights – Runaway feat. 3LAU
3LAU and vocalist Bright Lights have been working magic on tracks together for years now, releasing three massive collaborations. The former mash-up master is now a full fledged force in the dance music world and has proven himself to be a dynamic and consistently impressive producer.
Bright Lights' latest track showcases a different side of 3LAU, who calls "Runaway" a "pretty big departure" from what he normally does. The Las Vegas-bred DJ explains that the song draws inspiration from trap, pop and experimental dance. The tune expertly combines these seemingly disparate genres into a party-starting anthem that simultaneously showcases the best of both 3LAU and Bright Lights. From his masterfully produced epic builds and massive drops to Heather Brights' soaring vocals, "Runaway" has all the qualities of a hit.
Bright Lights – Runaway feat. 3LAU | iTunes