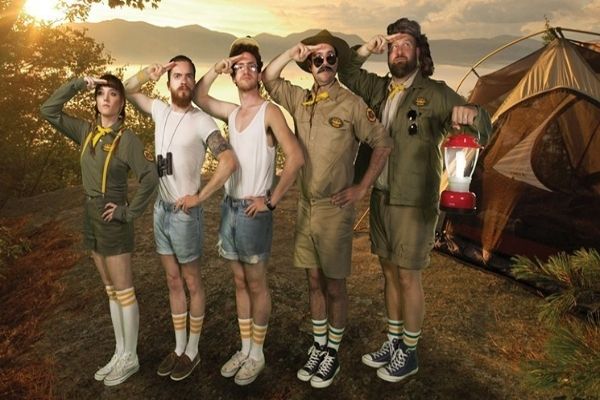 Have you ever had the opportunity to go to summer camp? Sleep in bunks, play sports, make new friends and not have a care in the world other then having the time of your lives? Well I'm asking because sadly, I have not and it looks like I may do something pretty similar and go to next year's Dirtybird Campout. Just about three weeks ago, the campout concluded and the glimpses we see from the inaugural edition makes me regret never going to summer camp in my younger days.
Some of the amazing festivities that took place were mud wrestling, tug-of-war, canoeing and kickball just to name a few. You cannot forget the amazing barbeque prepared by Grill$on, who cooked up some good-looking burgers. At night, there were talent shows, yoga sessions and DJ sets by some of your favorite Dirtybird artists. The likes of Will Clarke, J.Phlip, Mikey Lion, Justin Martin and, head honcho himself, Claude von Stroke performed over the course of the weekend.
Take a look at the aftermovie below and I hope to be seeing you guys at the next year's Dirtybird Campout!