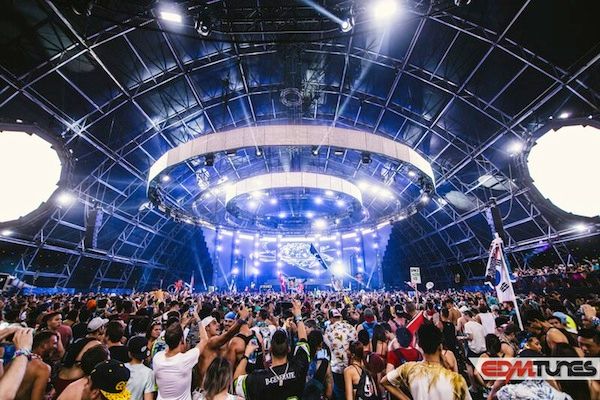 For many of our writers, joining the EDMTunes family has been a life-changing experience. Even though we all love our job, that doesn't mean there aren't aspects of it that sometimes get under our skin. One of the biggest issues is that we don't often get the chance to voice our true opinions, which is why we have come up with a new series called 'EDMTunes Icebreakers'.
When writing about song releases or news stories, we often remain objective in order to leave our biases out of the articles. That being said, we wanted to give our writers a chance to speak their minds as well as give our readers a chance to get to know us better. Every other week, our editors will ask our writers a question and they will answer with a few sentences. A handful of these responses will then be compiled into an article for you to read and react to. We hope the 'EDMTunes Icebreakers' series gives you a glimpse into our personal music preferences and helps bridge the gap between reader and writer.
This week's question was inspired by Porter Robinson's new remix album. We asked: What Is Your Favorite 'Remix That Is Better Than The Original'?
Haris Kolenovic
Tommy Trash's remix of Steve Aoki and Wynter Gordon's 'Ladi Dadi'. The original gave us a more radio friendly electro house/dubstep crossover track that complemented well with Wynter Gordon's vocals. Tommy Trash gave the tune a massive club-ready electro house makeover with his signature synths and bass. The remix has been providing goosebumps and fist pumps to fans through live sets from the likes of the Swedish House Mafia, Steve Aoki, Hardwell and so many more. 
Steve Aoki feat. Wynter Gordon – Ladi Dadi (Tommy Trash Remix)

Damon Stone
The RL Grime & Salva remix of Travi$ Scott's "Skyfall" takes the anguish of the original and exaggerates it, coming up with an infectious psychedelic pattern of electro bass. However, the darkness and heart wreaking lyrics that make the original version impressive is not lost one bit. That's exactly why RL's & Salva's version of "Skyfall" is better, bringing the two genres seamlessly together, and actually making the original repeatable and easier to swallow.
Travi$ Scott Ft. Young Thug – Skyfall (RL Grime & Salva Remix)

Austin Meyer
A-Trak's edit of "Heads Will Roll" will always remain a hallmark for how to properly remix a track and breathe new life into an original. His remix has become a sort of genericized trademark, now seen as a staple track for those in an out of the dance music community, and synonimized as the original. Released back in 2009, the remix continues to see heavy replay by DJ's around the world.
Yeah Yeah Yeahs – Heads Will Roll (A-Trak Remix)

Scott Lombardo
I'll never forget the time Armin van Buuren opened his ASOT600 Miami set with this "Clarity" remix, as it was my first time seeing Armin and also my introduction to Andrew Rayel. To take a track which already had dozens of huge remixes and blow them out of the water is truly a remarkable feat, and Andrew Rayel did just that. This remix takes what is already an emotional and uplifting track and takes it to an entirely different level.
Zedd feat. Foxes – Clarity (Andrew Rayel Remix)

Morgan Susalka 
For lack of a better word and temporary disregard for political correctness, Datsik made this "Rise At Night" remix his bitch. Although the original version didn't need too much help, Datsik took it upon himself to transform the already bass-heavy, reggae infused dance track into an alarmingly filthy dubstep statement piece. Like an atomic bomb, the track explodes with a massive, slow entrance, leaving nothing but a mushroom cloud of subsonic bass.
Rise at Night – Armed & Dangerous feat. MC Zulu (Datsik Remix)
Kyle Ackerman
Took me forever to decide on a remix better than the original, but I definitely remember hearing "Starlight" for the first time and being blown away by the remix. Maybe it's just personal preference, but I feel like the vocals and overall atmosphere of the song was better suited for Otto Knows' makeover. Took a solid Don Diablo song and reworked it into a beautiful, yet powerful progressive house anthem. Call it a guilty pleasure, but there's just something about Noonie Bao's gorgeous vocals over those haunting melodies that wins it over for me.
Don Diablo & Matt Nash – Starlight (Otto Knows Remix)

Alana Piedl
Max Elto took Galantis' anthemic track, 'Smile', to soaring new heights when it was released in 2014. The duo exploded onto the scene with their original track, 'Shadow Of The Sun' and this remix is a true representation of the talent these Sweden natives possess. Transforming the track in its entirety, and adding the duo's celestial vocals in addition to the originals is shiver-evoking. This remix blows Galantis' original track out of the water, so if you haven't heard it yet, what are you waiting for?
Galantis – Smile (Max Elto Rewind Version)
What do you think of our writers' answers? Let us know your favorite 'remix that is better than the original' in the comments!
You can interact with our staff via Twitter and we'll see you all again a couple weeks from now with a new question and fresh batch of writers.
Photo: Brockelbank Photography