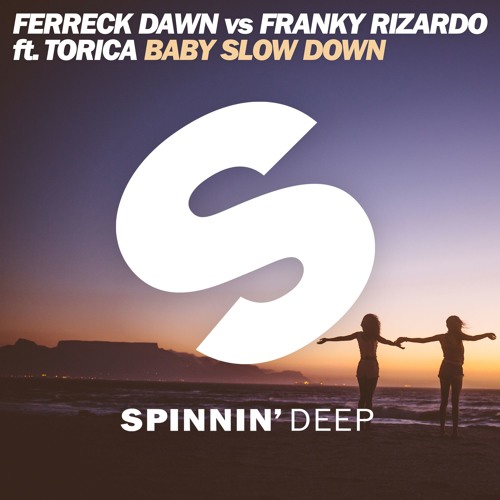 Ferreck Dawn vs. Franky Rizardo ft. Torica – Baby Slow Down
It seems like each year, Spinnin' Records discovers a whole new crop of emerging artists to support and push with all of their might. Two years ago, Spinnin' was at the forefront of the rise of the future house genre, as they put all their chips behind Oliver Heldens. Last year, the Netherlands-based record label championed the tropical house style with artists like Sam Feldt and Felix Jaehn. This year, it seems like Ferreck Dawn is getting the full Spinnin' treatment, and he's teamed up with his fellow countryman, Franky Rizardo, for a house anthem called "Baby Slow Down".
A soaring, piano-driven melody serves as the backbone on "Baby Slow Down," as Ferreck Dawn and Franky Rizardo infuse the tune with melodic bass accents and heady synth sequences while Torica delivers a stellar top-line on the track. "Baby Slow Down" is due out on Oct. 26th via Spinnin' Deep, so keep an eye out.
Ferreck Dawn vs. Franky Rizardo ft. Torica – Baby Slow Down