What's the first thing that comes to mind when you hear the word Ghastly? Well, according to Google, it's no longer the Pokémon OR the word itself. It's the LA producer who's mixing tracks like there's no tomorrow. It takes stamina to topple already well-recognized words. However, by flooding SoundCloud with an impressive list of original tracks and remixes in just the last year, Ghastly was able to break his way through subjects that have been around for quite a while. Just take a gander at the search results: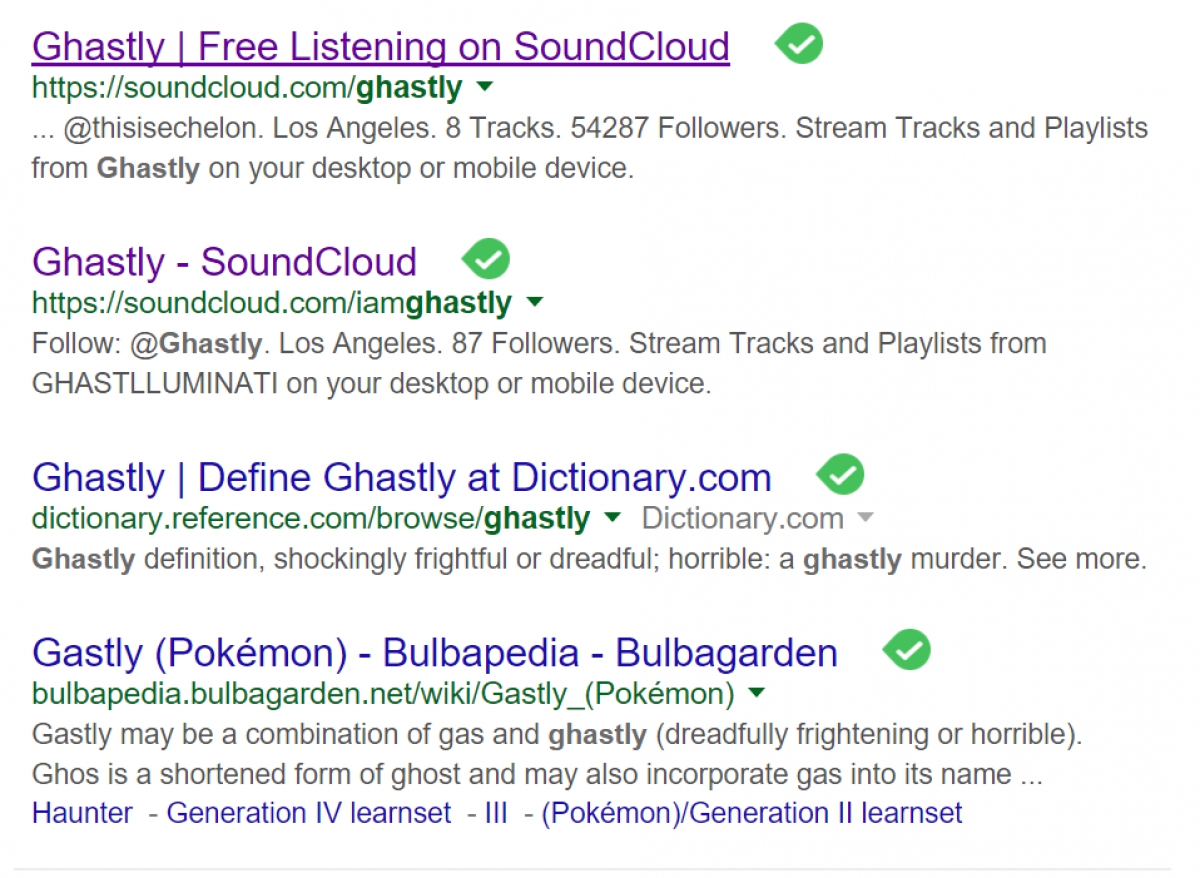 While the definition of 'Ghastly' means "shockingly frightful or dreadful; horrible," it certainly does not embody the producer, well, at least not in a bad way. After achieving the SEO dream, Ghastly took to Facebook to relish in his branding accomplishment.
Ok so this may not seem like a big deal but it is to me – after all these years I have finally defeated Google. Until…

Posted by Ghastly on Tuesday, October 20, 2015
Check out his latest tune 'Get On This' right here and download it right now.