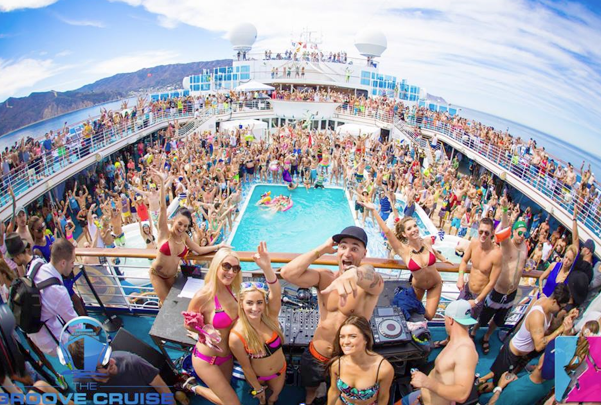 Friday October 23rd will mark the third leg of the west coast version of Whet Travel's behemoth destination floating dance music festival The Groove Cruise. With its inaugural launch from the Port of Long Beach in 2013, Groove Cruise LA became the first ever fully-chartered dance music cruise in the history of the west coast of the United States. Now, the brand has become a staple in well-versed dance music circles all throughout California.
The voyage on Groove Cruise LA is already sold out, not surprisingly. The #gcfam, as they've become known, have been actively ecstatic via social media for the last 6 months, or more; evidencing that the bonds that occur because of the ship are not limited to only the confines of the vessel. It's a package deal: the music, the experience, the vibes, and taking the sum of those parts and bringing it into everyday "real life". It's a pretty powerful experience that can hardly be expressed vocally.
However, don't fret! Whet Travel and The Groove Cruise have partnered with Student City to launch the world's "first fully-chartered, all-inclusive Spring Break Cruise" in Inception At Sea. Consisting of the patented 72 hours of dance music formula and sailing from March 11-14 from Miami to the Bahamas, Inception is sure to make massive waves on the Atlantic on its maiden voyage. Oh, and did I mention that the ticket packages include a Premium Open Bar?? That's significant…
Scope the teaser vid below then check out the deal for Inception and grab your tickets here.