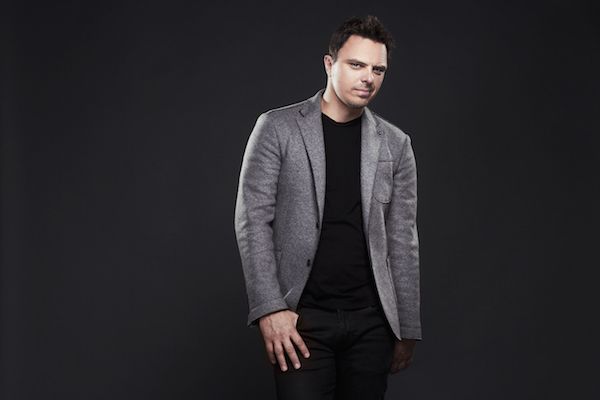 Markus Schulz may have reached the age of 40 this year, but his touring prowess remains untouched. With a packed schedule, the veritable jetsetter bounces from city to city, filling venues with the sound trance. After arriving from the Philippines on a 14-hour flight, Schulz was set to play that day at Insomniac's Beyond Wonderland in San Francisco before whizzing off to Australia the following morning. In this midst of this hectic schedule, Markus is tasked with producing new music for both his namesake and side projects. His second moniker, dubbed "Dakota," stands totally apart from his own name and allows him to explore the darker, clubbier side of his talents. For the first time in over a year, he recently released a track under Dakota called "Cathedral (Montreal)", and dedicated it to a club that closely personifies it.
"I played at one of my favorite and one of the last remaining clubs of its kind in the world called Stereo in Montreal, its much more deeper, darker. Anybody that's ever been there knows exactly what I'm talking about. A certain vibe, a certain thing happens at Stereo […] Dakota was my darker alias that I used to release tracks under, so we thought it would be cool to release this under that alias. […] Whenever I play at Stereo in Montreal it's usually from like 4 a.m. until noon time or some crazy thing like that, so I definitely play a lot more like my Dakota alias."
While Schulz explores his musical reach and talent with the much darker Dakota alias, his production process is simple and straightforward. Rather than predetermining under what name to produce the track under, he first creates the music, then decides where it fits best. This helps alleviate any musical constraints and maximizes his creativity.
"I never walk into a studio and go "I have to make this." I walk into the studio and I create what's in my heart. Some tracks fit better for the New World Punx project, some fit better for the Dakota project, some fit better for Markus Schulz, and so on and so forth. But the idea is I never walk into a studio and go "I have to make this."
This open-minded approach to music production and an unwavering love for Trance is what has cemented Schulz's name as one of the best. Not only do his fans recognize his unique abilities, but so do his closest peers. In a recent interview with his New World Punx cohort, Ferry Corsten crowned Markus Schulz "the best DJ in the world" alongside Carl Cox. Gushing at this compliment, Schulz rapidly reciprocated the feelings.
"Wow, Ferry said that? That's amazing! […] Without a doubt Ferry is the best trance producer out there. When his mind clicking on all cylinders there's nobody better. It's cool for Ferry to say that about me because I feel the same way about him and I think that's why we click so well […] And on the other side of it we're just good friends, we just hang out and we have way too much fun."
Schulz's impressive career and masterful skills didn't just blossom over night. It all began in Phoenix, Arizona at a club called The Works, where he held a residency for seven years. He credits this as a crucial development period, which allowed him to learn by making mistakes and understand the subtle intricacies that make DJs great. But while he was fortunate enough to learn this way, many DJs today do not have the opportunity to mature into well-rounded artists, and this what Schulz believes is stagnating today's industry.
"The problem with a lot of these young guys who get thrown onto the mainstage because of a hit record, is that they never get to learn what works and what doesn't work. They're just thrown up there and play all the Beatport top 10 hits and that's it. They never got to experience that whole magical journey, that theater of it all. […]I've heard some of the biggest DJs start off their set with just a fucking kick drum, and it's like where is the theater in that?!"
Schulz believes this is how every DJ should approach its set—like a Broadway play. Every time he steps up to the decks, his goal is take fans on a new and exciting journey full of emotions, unexpected turns and thrills. To him, this is what Trance is all about, it is "a melody that changes people's lives". And through its ups and downs the uplifting genre is here to stay, lead by the Unicorn Slayer that is Markus Schulz.
"I think it's in a beautiful place and I think that all the Trance fans out there should really be grateful for what we have […] Through all the EDM fucking bullshit wave, here we are as trance fans, we're still standing and we're still unified and it's amazing because the whole EDM thing has just crashed and burned and it bored me. […] I am just so happy to be able to hear that people are going back and trying to find it again, find themselves again and it's great. I'm super happy."