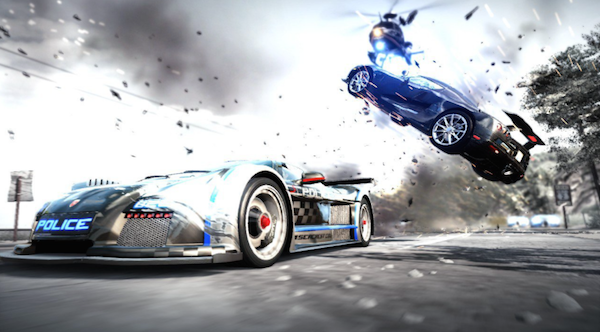 Need For Speed has built a distinguished brand of fast cars set to the soundtrack of great music. Electronic Arts, the company behind the development of the game, has released the official 2015 soundtrack for Need For Speed Deluxe Edition. NFS enthusiasts will be thrilled to discover that the track list includes a healthy quantity of electronic artists,
"Music has always been a huge part of your Need for Speed experience, and we know it's something that many of you have been eagerly waiting to hear about. Today, we're excited to confirm the 61 artists from 16 different countries that will be included on the official Need for Speed Soundtrack".
The soundtrack features big name artists such as Avicii, Major Lazer, Zeds Dead, Kill The Noise and Wolfgang Gartner, in addition to Netsky, Aero Chord, The Chemical Brothers, Alison Wonderland and many, many more. The full soundtrack, in addition to Need For Speed's playlist on Spotify, are available below. Need For Speed Deluxe Edition will be released November 5th, 2015. You can pre-order the game here.
Track List
Aero Chord – Break Them feat. Anna Yvette
Aero Chord – Surface
Alison Wonderland – U Don't Know (feat.  Wayne Coyne)
AVICII – Pure Grinding
Battle Tapes – Valkyrie
Botnek – Here It Comes (N4S Mix)
Botnek & 3LAU – Vikings
Clement Marfo & The Frontline – Get Rowdy
Congorock & Daddy's Groove – Black Sun
CP feat. Danny Cainco – Don't Stop
Dimension – Move Faster
Dirty South – The Unknown feat. FMLYBND
Django Django – Shake And Tremble
Doomtree – Gray Duck
Drenge – We Can Do What We Want
Fehrplay – Pyara (Live Edit)
Flosstradamus – Don't Trip feat. Run The Jewels & Sizzy Rocket
Genetikk – Wünsch Dir Was
Going Quantum – Raw
GoMad! & Monster feat. Matt Rose – Under Control
GotSome – Vibe Out feat. Wiley
HEALTH – NEW COKE
Hook N Sling – Break Yourself feat. Far East Movement
Hudson Mohawke – Brand New World
iSHi feat. Pusha T – Push It
Joywave – Destruction (KOPPS Remix)
June Miller – Stormtrooper feat. Virus Syndicate
Junior Prom – Stand!
Kill The Noise – Lose Ya Love
Krakota – Ice Hands
Lokate – Flow (feat. Doctor & Bay C)
Louis Berry – 25 Reasons
Lynx – Clap Track
Lynx – Into The Light
Major Lazer – Night Riders feat. Travis Scott, 2 Chainz, Pusha T & Mad Cobra
Michael Woods feat. Sam Obernik – Get Around (Roni Size Remix)
Modestep – Machines
Muzzy – Insignia
Netsky – Rio
No Wyld – Odyssey
Phace – Imbalanced
Raury – Devil's Whisper
Refused – Elektra
Reso – Callisto
Reso – Move It
RiFF RAFF – Kokayne (Video Games Clean Version)
Rogue – Rattlesnake
Royalston – Blight Mamba
Run The Jewels – Blockbuster Night Pt. 1
Silversun Pickups – Connection
Slaves – Hey
Speaker Of The House – Modern Slang
Swim Deep – Fueiho Boogie
The Bots – Won
The Chemical Brothers – Go
The Glitch Mob – Better Hide, Better Run (feat. Mark Johns)
The One And Only PPL MVR – Let's Take This Outside
The Prodigy – Nasty (Spor Remix)
The Strypes – Get Into It
Trentemøller – Silver Surfer, Ghost Rider Go!!!
Tropkillaz – Make The Crowd (NFS VIP Remix)
Vaults – Lifespan (Spor Remix)
Wolfgang Gartner – Turn Up Feat. Wiley & Trina
Zeds Dead – Blink feat. Perry Farrell
Source: Need For Speed