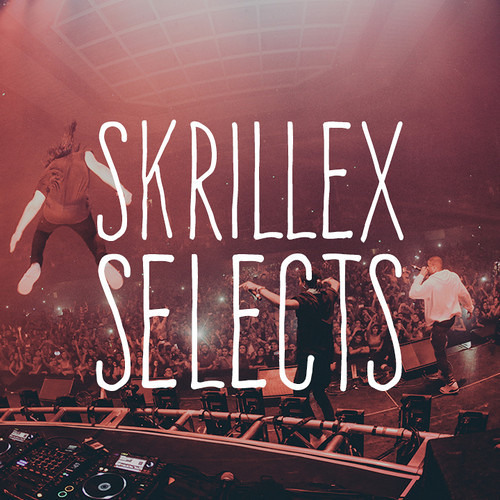 'Skrillex Selects' in a way links us to one of the greatest electronic dance music producers in the world. It gives us a direct path to Sonny's infinite playlist; and there's nothing more personal than music taste. So when a 'Selects' is put out there, you get to invade his mind and actually prepare for his live shows. It's likely he'll be spinning these tracks whenever he's headlining a major festival. And this time, he's all over the place. As in his choices are filled with mad noise.
As usual, Skrillex showcases mates from his OWSLA label, featuring Kill The Noise, who recently dropped his much anticipated debut album, and YOGI, who came back from the dead just a few days ago. He even takes a stab at self promotion (which he usually doesn't do) and rolls out his recent collaboration with ZHU. And a 'Skrillex Selects' is never complete without an unknown, in this case, DUCKY gets her shot at the top of the list, opening the playlist with her ambient 'Rain Dance'.
And while Skrillex wants you in the know by introducing you to some happening artists, we have been paving the SoundCloud way, finding you up and coming talent that's worth playing. Check out Volume 4 of our 'Off the Beaten Path' series to find out 5 new artists you'll be instantly digging.